A Star is Born: Movie Review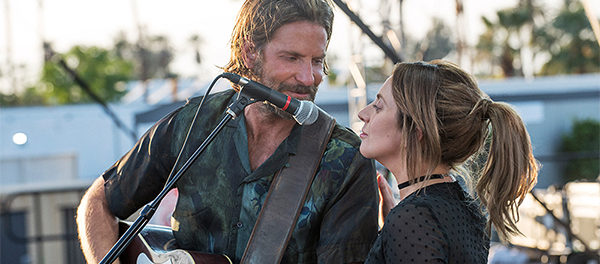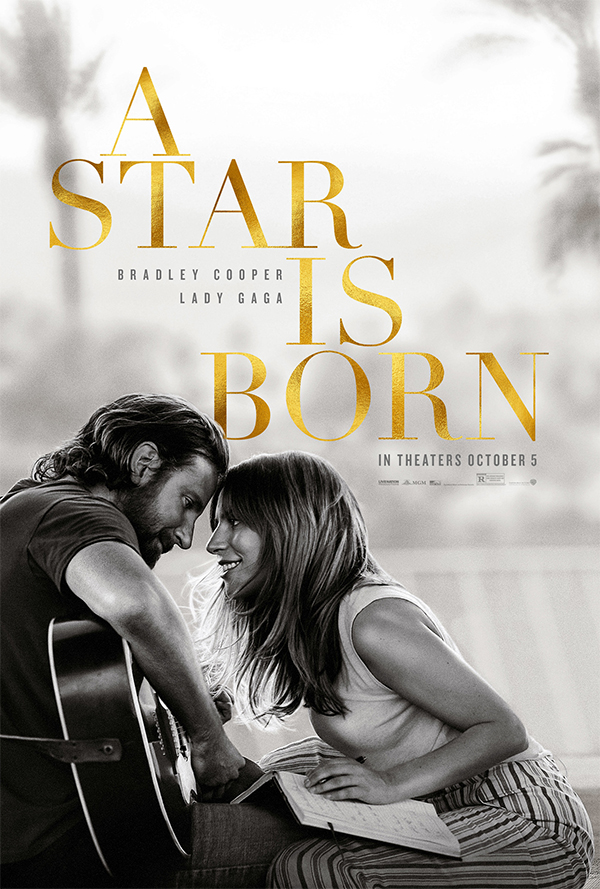 I have never seen original 1937 "A Star is Born" or the 1976 remake starring Barbra Streisand and Kris Kristofferson. However, I was quite excited to see the latest incarnation of the classic story. Not because I am a fan of Lady Gaga (I had no opinion of her one way or another), but the trailers looked amazing. I was sold just on those. Bradley Cooper makes his directorial debut and he is in the ranks of Kevin Costner, Mel Gibson and Ben Affleck when it comes to actors-turned-directors. "A Star is Born" is absolutely, fantastic.
Aside from directing and working on the screenplay, Cooper also stars as Jackson Maine, an alcoholic singer who stumbles into a bar while on tour and falls instantly for, Ally (Lady Gaga), a local singer with the voice of an angel. Jackson and Ally have an instant connection, which becomes more apparent as they spend the whole night talking. This leads him to invite her to his next show. She does decline, which dumbfounds her father Lorenzo (Andrew Dice Clay). Finally, Ally gives in and goes, and that's when Jackson brings her on stage to sing. I was lucky enough to screen "A Star is Born" in a Dolby theater and I have to say, it is well worth the added ticket price. Live Nation gives us one hell of a concert experience and the film benefits from the added sound. If you have one of those theater's in your area, I highly recommend checking it out that way.
Those who are familiar with the story, know that as Ally's music career starts to take off, Jackson's begins to fall apart due to his drinking and drug use. Cooper gives one of his best performances to date, changing up his voice to match that of Sam Elliott who plays Jackson's older brother Bobby.  Gaga shines and her chemistry with Cooper is undeniable. There are quite a few good supporting performances too.  I loved Dice Clay as Ally's well-meaning limo driving father. Dave Chappelle gives a nice dramatic turn as one of Jackson's long-time friends and I liked Anthony Ramos (Netflix's "She's Gotta Have It") who plays Ally's closest friend, Ramon.
What makes "A Star is Born" work so well is Cooper's direction. It doesn't matter if it is a concert scene or a more dramatic scene, he is able to make the story look and feel epic. He is also able to bring out the emotion in Gaga who proves to be almost as gifted of an actress as she is a singer. I may not listen to her music, but I have heard her sing. It is great to see the woman behind the make-up.
"A Star is Born" is not a feel-good film, as the story does take dark turns, but it does bring out all kinds of emotions.  I have a strong feeling that this could make it on my list as one of 2018's best films.
By: Marc Ferman