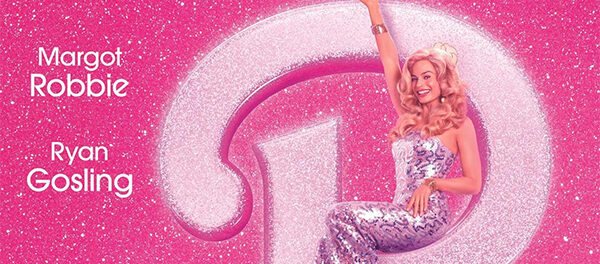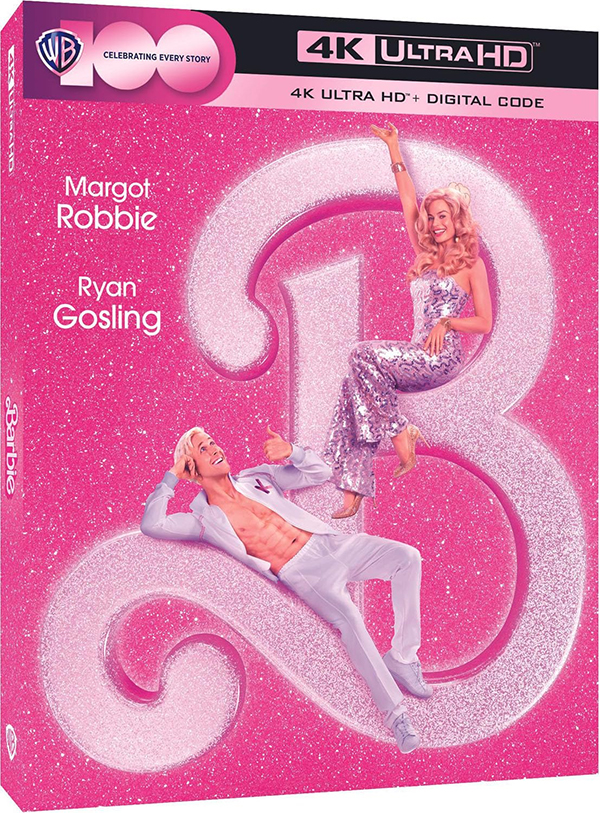 Greta Gerwig owned 2023 with her massive hit, Barbie. The film took in over $1.44 billion at the worldwide box office, making it the highest grossing film of the year. This week the blockbuster arrives on 4K UHD. While it wasn't one of my favorite films of the year, there was still a whole lot that I liked about it. First-of-all, the casting of Margot Robbie and Ryan Gosling as Barbie and Ken respectively was perfect. Equally as impressive was the writing by Gerwig and Noah Baumbach. Finally, the set design had to be one of the coolest I have ever seen. This is a stunning production and perfect for a 4K presentation.
The film opens in Barbie Land, there are many variations of Barbie, played by Issa Rae, Alexandra Shipp, Emma Mackey as-well-as Ken, played by Simu Liu, Kingsley Ben-Adir and more. Of course, our main characters are played by Robbie and Gosling. There is also a single Alan (Michael Cera), who is based on a not-too-popular doll in Mattel's toy line. Barbie's perfect little world begins to unravel when she starts thinking about her own mortality and noticing things like flat feet, cellulite and not being able to float gently into her car when she jumps from her house. After seeking out Weird Barbie (Kate McKinnon), who has been disfigured from being played with too hard in the real world, Barbie is given a choice to stay in Barbie Land or venture to the real world to find the child that has been playing with her. Ken also decides to join Barbie in her quest.
It turns out that Barbie belonged to Mattel employee Gloria (America Ferrera) and her daughter Sasha (Ariana Greenblatt) is the one that has been currently playing with Barbie and it was Gloria that is responsible for Barbie's existential crisis, due to feelings about body image between her and her daughter. Meanwhile, Ken has been learning about patriarchy and for the first time feels respected. He returns to Barbie Land and shares with other Kens what he discovered in the real world and convinces them to take things over from the Barbies, making them more submissive. When Barbie returns, she rallies the Barbies together to put things back as they were. Of course, in the end, they must find a way to all be happy. I found the film to be more lively when it was taking place in Barbie Land. However, the story very much needed to head to the real world for the narrative to move forward.
The 4k UHD has a 2.00:1 HEVC image presented with HDR and delivers a brilliant picture. Barbie has a lot of color, while a big portion of that is pink, there are plenty of blues, as well as other colors that make up the plastic city. Every single frame pops. Even when Barbie enters the real world, locations like Venice Beach and the Mattel office stand out. Even the outfits worn by the characters show off their details. We also get the Dolby Atmos soundtrack, when Gosling belts out the "I'm Just Ken" song, it is a welcome inclusion. If you are one of the millions of Barbie fans out there, this disk is definitely for you.
Bonus Features:
Welcome to Barbie Land – featurette
Becoming Barbie – featurette
Playing Dress-Up – featurette
Musical Make-Believe – featurette
All-Star Barbie Party – featurette
It's A Weird World – featurette
By: Marc Ferman