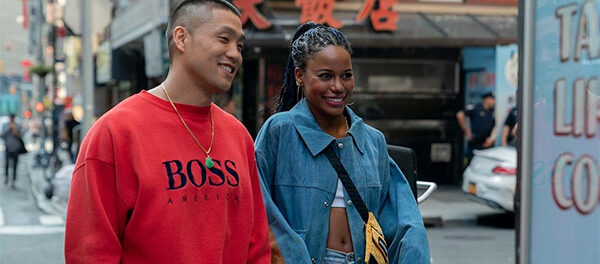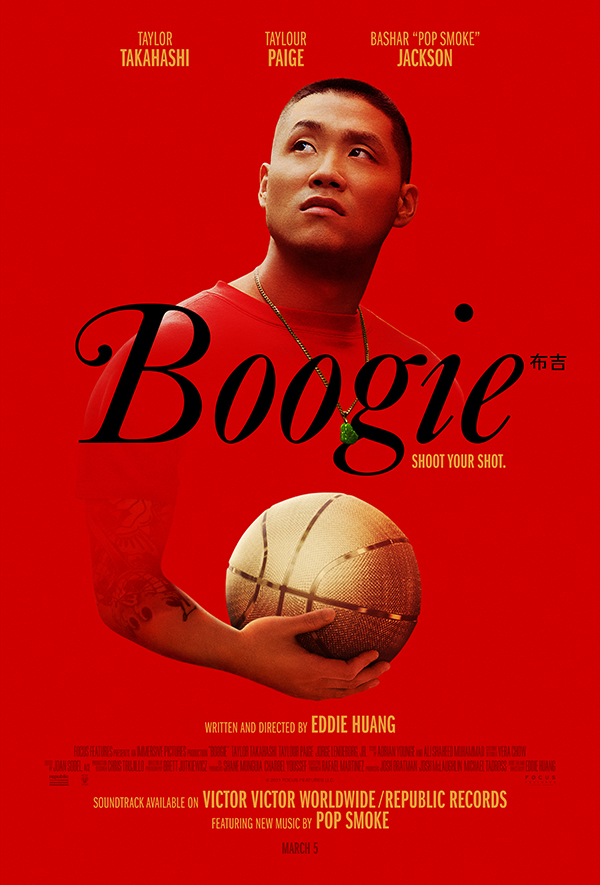 Attorney turned chef turned author turned Fresh off the Boat creator, Eddie Huang makes his feature film debut as both writer and director with the coming-of-age basketball drama, Boogie. So how does the multi-talented Huang fare with his cinematic debut? Well, he succeeds more on the dramatic aspects and not so much when it comes to basketball.
Chinese Basketball phenom Alfred 'Boogie' Chin (Taylor Takahashi) isn't living the easiest of lives. Born and raised in Queens, New York, his father (Perry Yung) pushes him hard to be the best ball player in the city, with hopes of getting a college scholarship. Mr. Chin even enrolls Boogie into a better school just so he can play for their team. The focus on the teenager's potential sports career puts a great deal of pressure on the family as-a-whole. Mr. Chin tries to earn money by gambling and other shady ventures while Mrs. Chin (Pamelyn Chee) lives in fear of not being able to pay their bills.
Needless-to-say, both parents aren't too thrilled that Boogie has developed a bad attitude. Not only does he talk back to his mother, as-well-as his coach, he also isn't very respectful to his peers. It absolutely amazed me that the headstrong and highly intelligent Eleanor (Taylour Paige) winds up falling for Boogie after he tells her she has a nice vagina right shortly after she notices him staring at her crotch while working out. Seriously? I don't remember any pick-up lines I used when I was Boogie's age, but I know that definitely wasn't one of them.
Boogie is a very unlikable character and I think we are supposed to root for him to succeed. That is hard to do.  Granted, he does have a lot going on in his life and each day he deals with his own struggles. He also is dealing with the pressure of beating a rival player named Monk (played by the late hip-hop artist, Pop Smoke), who is ruthless on the court.
The basketball elements in Boogie are by far the least interesting. I think back to 1994's Above the Rim which was another New York City set basketball drama that handled the sport in a much more exciting way. Where the film is strongest, is in the characters, most notably, when dealing with the Chinese culture. Unfortunately, we just don't get enough of that here. Boogie is a decent film, but Haung should have dove-deeper into the roots of this seemingly personal story.
By: Marc Ferman