Brainscan: Blu-Ray Review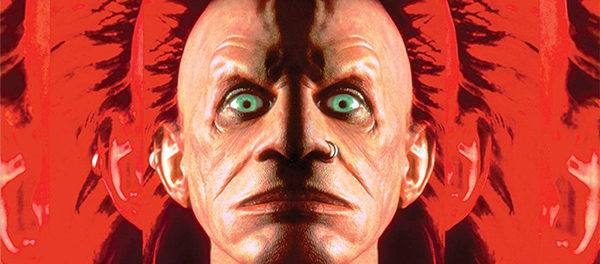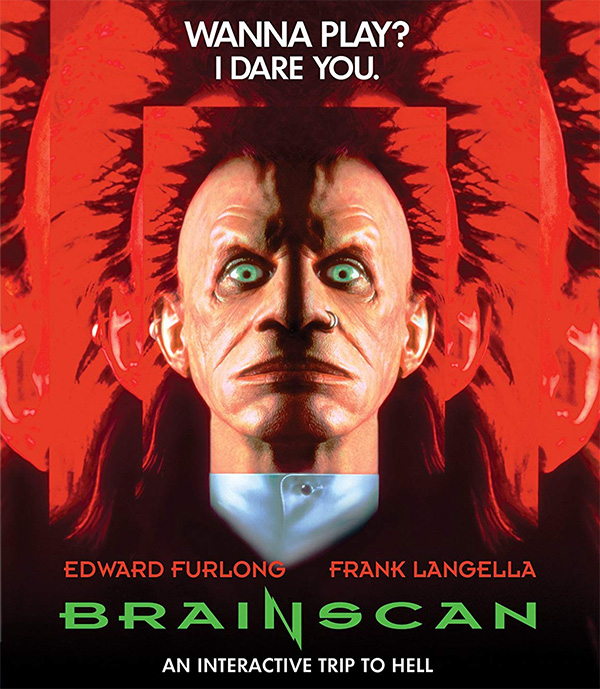 Arriving on Blu-ray this week is the 1994 horror film, "Brainscan", starring Edward Furlong. The 90's was not really the greatest time for the genre. Aside from "Scream" and its' numerous knock-offs ("I Know What You Did Last Summer", "Urban Legend", "Valentine"), horror was having a difficult time in the multiplexes.  Horror Icons who reigned supreme in the 80's became less of a draw due to bad sequels and studios were trying to create new horror franchises for the decade.  "Brainscan" was a franchise non-starter.  This saddened me not because it was a good film, but because the villain known as Trickster (played wonderfully by T. Ryder Smith) had a whole lot of potential.  We have an interesting monster here who unfortunately had to share most of his screen time with Edward Furlong.  It is no secret that director John Flynn was not a fan of Furlong due to his inability to act.  The kid was easily the weakest part of great films like "Terminator 2" and "American History X".   I personally feel that the casting of Furlong did the most damage.
Despite my many issues with "Branscan", I am thrilled that Scream Factory has given it a proper release.  We have a collection of new interviews, including one with T. Ryder Smith and composer George S. Clinton. Having revisited the film for the first time in more than two decades, my feelings on "Branscan" haven't changed. However, I will say that seeing Frank Langella in a 90's B-horror film feels quite odd.  The veteran actor has done genre before, but I don't recall him taking such a thankless throwaway role like that of the detective he plays here.  If you are a fan of this one, you won't find a better release.  The transfer looks terrific and the Clinton's score still sounds amazing.
Bonus Features
NEW Audio Commentary With Assistant To The Director Tara Georges Flynn
NEW A Virtual Debut – An Interview With Screenwriter Andrew Kevin Walker
NEW Talking With Trickster – An Interview With Actor T. Ryder Smith
NEW Merging Realities Featuring Interviews With Special Make-up Effects Supervisor Steve Johnson And Special Make-up Effects Artists Andy Schoneberg And Mike Smithson
NEW Musical Virtuosity – An Interview With Composer George S. Clinton
Trickin' With Trickster: Vintage Behind-The-Scenes Fun On Brainscan
Deleted Scene
Behind-The-Scenes Footage
Teaser & Theatrical Trailer
TV Spot
Still Galleries
By: Marc Ferman