Brewster's Millions (Collector's Edition): Blu-Ray Review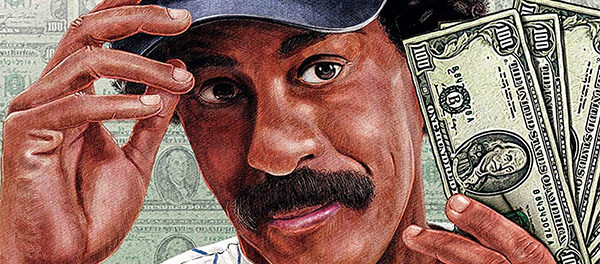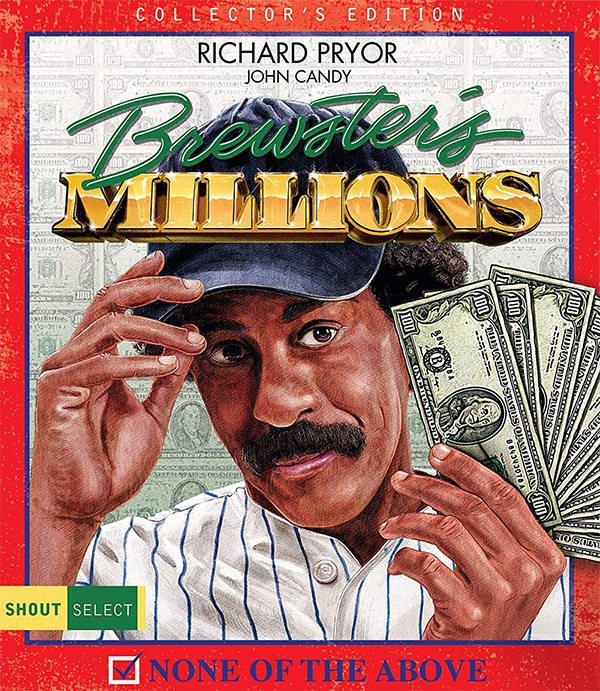 Arriving this week on Collector's Edition Blu-ray is the 1985 remake of "Brewster's Millions", starring Richard Pryor and John Candy. In the late 70's, early 80's, director Walter Hill gave us some great gritty action/thrillers like "The Warriors", "48 Hours" and "Streets of Fire". Although "48 Hours" had its' share of laughs, the filmmaker wasn't known for broad comedy. Although not the comic gold you would expect from an 80's film starring Pryor and Candy, "Brewster's Millions" manages to remain likable.
For those unfamiliar with the story, Montgomery Brewster (Pryor) is a washed-up minor league baseball player who has just come into a major inheritance from a rich uncle he didn't know he had. He can either take the $1 million dollar inheritance, or he can take the $30 million dollar inheritance. The catch is that he must spend the $30 million in 30 days and have no assets to show for it. If he succeeds, he will inherit 300-million-dollars. He also can't tell anyone about why he must spend the money, or he will lose everything.  As Montgomery soon learns, spending that much money while not actually buying anything to own is no easy task.
The Collector's Edition Blu-ray includes a new audio commentary with the hosts of the Critically Acclaimed Podcast and a new interview with screenwriter Herschel Weingrod. As I mentioned before, "Brewster's Millions" is a remake, and the original 1945 film starring Dennis O-Keefe and Helen Walker is also included on this disk. If you are a fan, this one may be worth adding to your collection.
Bonus Features
NEW Audio Commentary With Film Critics William Bibbiani And Witney Seibold, Hosts Of The Podcast Critically Acclaimed
NEW Interview With Screenwriter Herschel Weingrod
Brewster's Millions – 1945 Adaptation Starring Dennis O'Keefe And Helen Walker (1080p, 1.33:1, B&W, 79 Minutes)
Theatrical Trailer
Still Gallery
By: Marc Ferman