Career Opportunities: Blu-Ray Review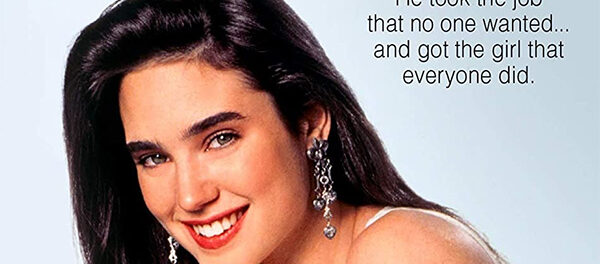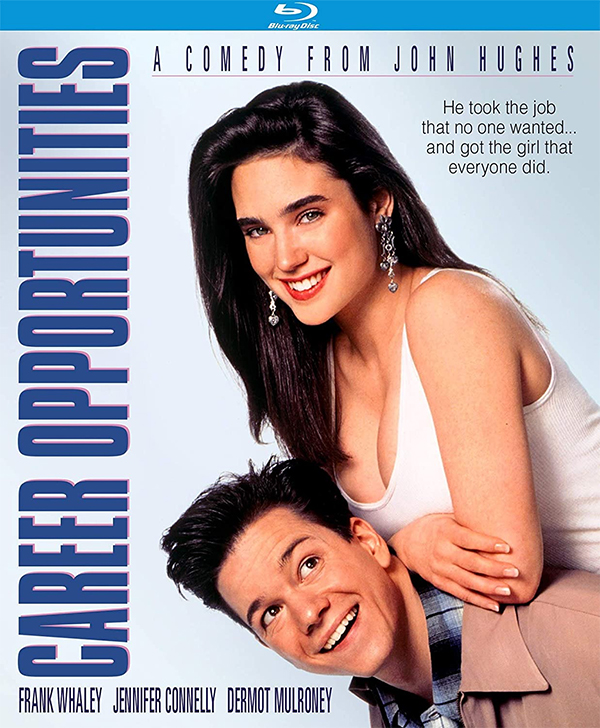 The late-great John Hughes didn't try to distance himself from many films he worked on. However, he disliked 1991's Career Opportunities so much that he requested the studio remove his name from the picture. They of course declined to do so since Home Alone had come out the year prior and it was a massive hit. Career Opportunities was written by Hughes, but directed by Bryan Gordon, who was making his feature film debut. Obviously, this wasn't one of Hughes' most memorable productions and it does have some glaring issues. Still, I have always enjoyed the the comedy.
For those who have never seen Career Opportunities, the film centers on Jim Dodge (Frank Whaley), a man in his twenties, who has been fired from every single one of his low paying jobs. His father is fed-up and wants Jim out of his house. Jim's latest employment is that of the night clean-up boy at the local Target store. If Jim get's fired ones again, he will have to move away and work with his cousins.
Jim's first night of work seems to be going OK (at least by his definition of OK). He may not be too happy about being locked in the store until 7am, but he needs this job. Jim spends more time screwing around in the store, by trying on closes, eating food of the shelves and roller skating through the isles rather than cleaning. To his surprise however, he realizes that he isn't actually alone in the big box store. Josie McClellan (Jennifer Connelly) is locked in there with him. She apparently fell asleep in the dressing room while contemplating about shoplifting. You see, Jose is the beautiful daughter of a rich and powerful Roger McClellan (Noble Willingham), who she is running away from.
Although Jim and Josie grew up in the same town and went to the same school, they never ran in the same social circles. You could say that she is way out of his league, and it doesn't help that he has a reputation of being the town liar. Still the two begin to have a fun time together goofing off in the store. They even begin to fall for one another. That is until two wanted criminals, Nestor (Dermot Mulroney) and Gil (Kieran Mulroney) break-into the Target and take Jim and Josie hostage.
One of the biggest issues with Career Opportunities is just how Gordon focuses so much on Connelly's physical attributes. Yes, she is beautiful but he spends too much time on sexualizing her, when there is much more to her character and what she is actually going through. I am sure some of my issues are similar to Hughes problems with the final film. Still, traces of the filmmaker can be felt throughout, which does save the film from being terrible. This mark's the first time Career Opportunities has been made available on Blu-ray and if you are a fan, it might be worth picking up.
Blu-ray Extras:
NEW Audio Commentary by Chicago Critics Film Festival Producer Erik Childress
Theatrical Trailer
By: Marc Ferman