Carrie (Collector's Edition): Blu-Ray Review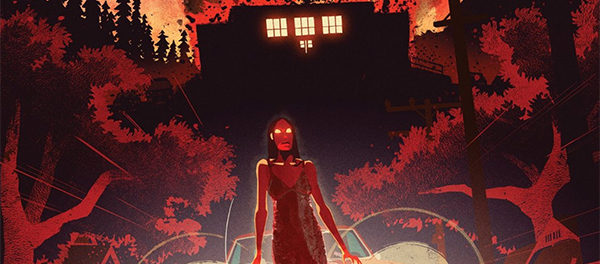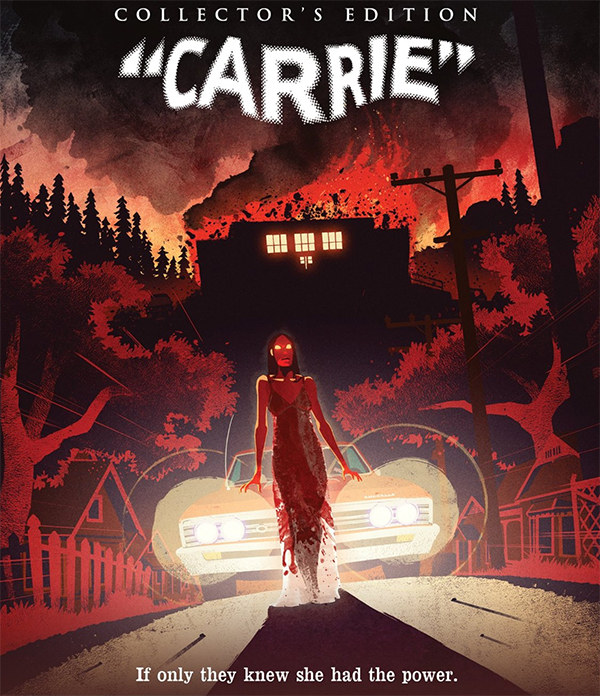 Arriving on Collector's Edition Blu-ray this week is Brian De Palma's 1976 chiller, "Carrie".  Just in time for the Stephen King film adaptation's 40th anniversary, we get this fantastic release that not only includes a new 4K HD remaster, but also a stellar collection of bonus features.
For those of you unfamiliar with the story, Carrie White (Spacek), was a shy  teenager with no friends.  Between her mother's crazy ways and being bullied by classmates, things finally go too far and her newly discovered telekinesis becomes a deadly weapon.  Things don't end with a happy night at the prom.
It's funny, I know people who have seen "The Rage: Carrie 2", but have actually never seen the original.  To me that is a damn shame.  Not that "The Rage" is a terrible film, because it's not.  It's just is lacks most of the elements that made "Carrie" a horror classic.   Sissy Spacek was absolutely haunting in the title role and remains to this day one of the best female performances in horror history. If you are a fan or have never seen "Carrie" before, this is the release worth picking up.
Bonus Features
DISC ONE:
NEW 4K Scan Of The Original Negative
Original Theatrical Trailer (HD)
Carrie Franchise Trailer Gallery
DISC TWO:
NEW More Acting Carrie – featuring interviews with Nancy Allen, Betty Buckley, William Katt, Piper Laurie, Edie McClurg and P.J. Soles (20 minutes)
NEW Writing Carrie – an interview with screenwriter Lawrence Cohen (29 minutes)
NEW Cutting Carrie – an interview with editor Paul Hirsch (25 minutes)
NEW Shooting Carrie – an interview with director of photography Mario Tosi (15 minutes)
NEW Casting Carrie –an interview with casting director Harriet B. Helberg (16 minutes)
NEW Bucket of Blood – a new interview with composer Pino Donaggio (24 minutes)
NEW Horror's Hallowed Grounds – Revisiting The Film's Original Locations (11 minutes)
Acting Carrie – Interviews With Actors Sissy Spacek, Amy Irving, Betty Buckley, Nancy Allen, William Katt, Piper Laurie, Priscilla Pointer and P.J. Soles And Art Director Jack Fisk And Director Brian De Palma (43 minutes)
Visualizing Carrie – Interviews With Brian De Palma, Jack Fisk, Lawrence D. Cohen, Paul Hirsch (41 minutes)
A Look At "Carrie: The Musical" (6 minutes)
TV Spots
Radio Spots
Still Gallery – Rare Behind-The-Scenes Photos, Posters And Lobby Cards
Stephen King And The Evolution Of Carrie Text Gallery
By: Marc Ferman