Cobra (Collector's Edition): Blu-Ray Review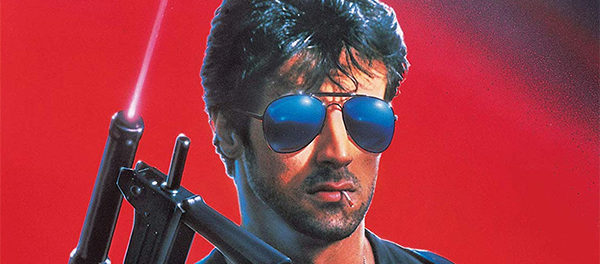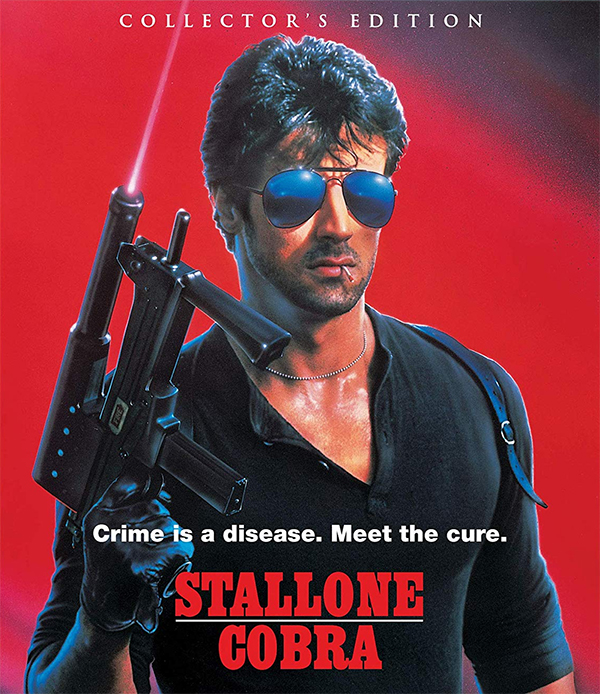 Arriving on Collector's Edition Blu-ray this week is George P. Cosmatos' "Cobra", starring Sylvester Stallone. Although Cosmatos' is credited as director, it has been revealed that Stallone played a large role behind the camera. This was never one of the action icons greatest films, but I always found it surprising that Marion Cobretti didn't get his own franchise. After all, "Cobra" took in about 160 million dollars off a 20+ million-dollar budget.
After revisiting "Cobra" for the first time in nearly two decades, the thing that most surprised me was how much of a horror film it actually-is. I always thought of it as a straight-up action film, but its more of an exploitation action-horror hybrid.  The thing I always loved about "Cobra" was how it felt like a film built around Stallone looking cool, with his totally 80's sunglasses and a matchstick affixed to his lips.  Even the scene in which he cuts a small piece off a slice of pizza before cleaning his gun comes across him just trying to look cool. It's quite humorous.
"Cobra" is kind-of-a-mess. That may have something to do with the 40 minutes what was cut before the film's release, or it could be a combination of other things, but it's an entertaining mess.  Brigitte Nielsen is truly awful as the leading lady, but he came as a package with Stallone.  If you are a fan of "Cobra", Shout! Factory has a delivered a great release.  Not only do you get a new 2K scan, but there are interviews with a few of the cast members as well (most notably, Brian Thompson).  This should be a collection addition for hardcore Stallone fans.
Bonus Features
NEW 2K Scan Of The Original Film Elements
NEW Stalking And Slashing – An Interview With Actor Brian Thompson
NEW Meet The Disease – An Interview With Actor Marco Rodriguez
NEW Feel The Heat – An Interview With Actor Andrew Robinson
NEW Double Crossed – An Interview With Actress Lee Garlington
NEW A Work Of Art – An Interview With Actor Art LaFleur
Audio Commentary With Director George P. Cosmatos
Vintage Featurette
Teaser Trailer
Theatrical Trailer
Still Galleries – Stills, Movie Posters, And Lobby Cards
By: Marc Ferman