Coming 2 America: Blu-Ray Review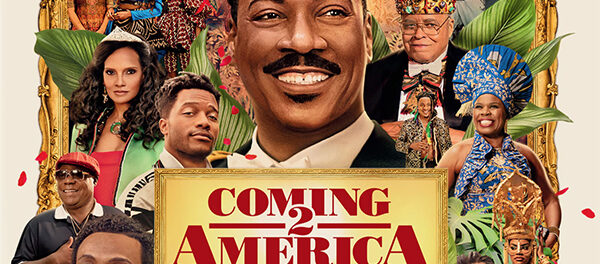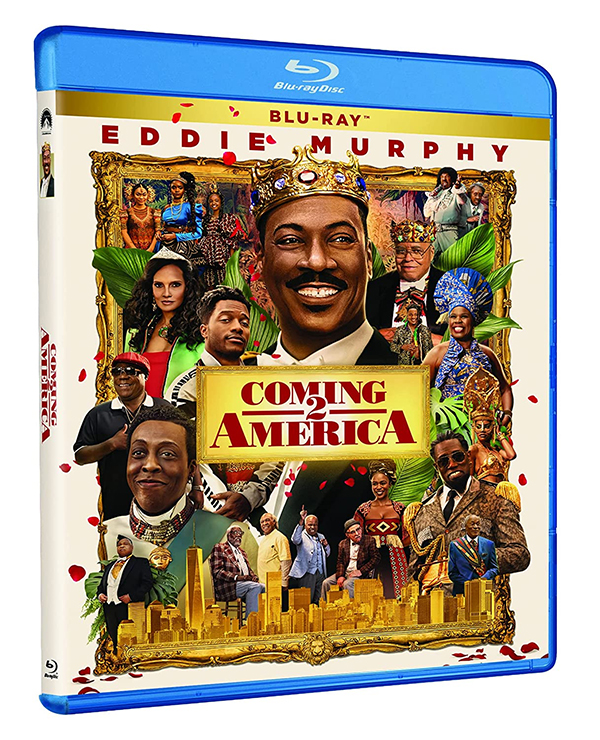 Arriving on Blu-ray this week is Coming 2 America, which premiered on Amazon Prime last year. It's been more than three decades since Eddie Murphy and John Landis delivered the comedian's last successful comedy of the 1980's, Coming to America. While the following year's Harlem Nights was still profitable, it didn't even come close to the star's previous blockbusters. Coming to America has since gone on to become one of Murphy's most beloved films. It shouldn't have surprised anyone that a sequel would eventually happen and that leads us into Coming 2 America. Doing a sequel to a film (especially a comedy) is hard to pull off.  Much of the time it is nearly impossible to recapture that lighting in a bottle, despite having extremely talented people involved. Sadly, such is the case here.
Dolemite is My Name director Craig Brewer takes over for John Landis in this very disappointing sequel that sees Akeem (Murphy) now becoming a King after the passing of Jaffe Joffer (James Earl Jones). Akeem and his Queen Lisa Shari Headley have three daughters, Meeka (KiKi Layne), Omara (Bella Murphy) and the youngest, Tinashe (Akiley Love). Meeka has been training her whole life to one day rule Zamunda, but the law says that only a male heir can be the ruler. There is also General Izzi (Wesley Snipes) who is willing to go to war with Akeem if his family isn't bound by blood in the form of a royal wedding. Meeka has no desire to marry the general's son.
Akeem does learn that he in fact has a 30-year-old son in Queens, New York.  It turns out that Semmi (Arsenio Hall) roped Akeem in on a double date in which Akeem got unknowingly stoned and had a sexual encounter with Mary Junson (Leslie Jones). That encounter resulted in Lavelle Junson (Jermaine Fowler). So of course, Akeem and Simmi head back to American so his male heir can claim his place as Prince.
Almost everyone from Coming to America makes an appearance in the sequel, no matter how brief it may be, and it is nice to see some of those familiar faces turn up.  I don't want to ruin those surprises for fans of the original film. There are quite a few problems I had with Coming 2 America aside from simply not finding it funny. One of the plot elements deals with Akeem not being the same man he once was and now being more like his father. In the first film, Akeem was sweet and likable. Three decades later he seems more disconnected from those he cares about. Akeem's personality was a big part of what made the first film so special. There are some nice moments here and there. One of my favorite scenes is when we see Akeem go back to McDowel's and just start mopping so he can think. This leads to a heart-to-heart with Cleo McDowell (John Amos). Going through change is the main, focus here and it is important part of life. However, it doesn't always lead to great entertainment. There is no doubt that this highly anticipated sequel will bring in big viewing numbers on Amazon when it hits the streaming service this Friday. I just wish we got something better than this after such a long wait.
Portions of this review were taken from my coverage of the film's initial streaming release.
Special Features:
Commentary by director Craig Brewer
From Queens to Zamunda, which includes never-before-seen footage and interviews
Trailer Gallery
By: Marc Ferman