Exorcist II: The Heretic (Collector's Edition) Blu-Ray Review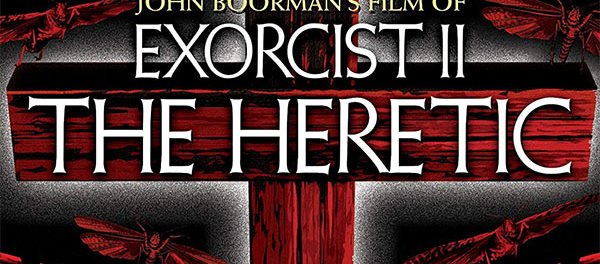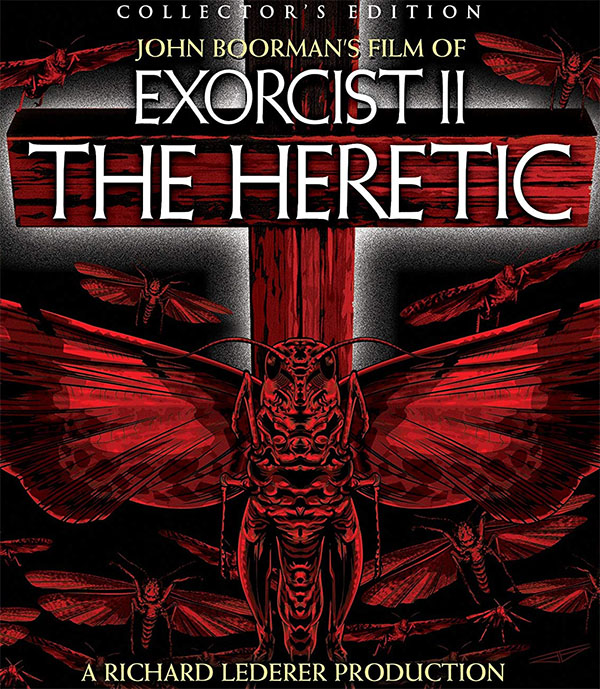 Arriving this way on Collector's Edition Blu-ray is John Boorman's 1977 sequel, "Exorcist II: The Heretic".  The film is considered by many one of the worst movies ever made.  Not having seen it for more than three decades, I can tell you after revisiting the infamous "Exorcist" follow-up, it truly is a wretched piece of cinema.  The first film is a classic and I am a fan of "Exorcist III" as well. However, "The Heretic" is a psychedelic mess that only gets credit for at least trying to do something completely different.
Despite hating "The Heretic" as much as I do, I will say, it is the disasters like this one that make for some of the best Collector's Edition releases.  I always look forward to the new interviews. Thankfully, Scream Factory was able to get Linda Blair and editor Tom Priestley to talk about the film. We also have a new audio commentary with John Boorman which I look forward to sitting down and taking in.  The two-disk set comes with new 2K transfers of the original theatrical cut and the home release cut which is 16 minutes shorter.  I obviously can't recommend the film, but if you are a collector like myself and interested in the bonus features included, you may want to pick this release up.
Bonus Features
DISC ONE (118 Minute Cut Of The Film):
NEW 2K Scan From Original Film Elements
NEW Audio Commentary With Director John Boorman
NEW Audio Commentary With Project Consultant Scott Bosco
NEW What Does She Remember? – An Interview With Actress Linda Blair
NEW Interview With Editor Tom Priestley
DISC TWO (102 Minute Cut Of The Film):
NEW 2K Scan From Original Film Elements
NEW Audio Commentary With Mike White Of The Projection Booth Blog
Original Teaser Trailer
Original Theatrical Trailer
Still Galleries Including Rare Color And B&W Stills, Behind-The-Scenes, Deleted Scene Photos, Posters, And Lobby Cards
By: Marc Ferman