Fantastic Beasts: The Crimes of Grindelwald: Movie Review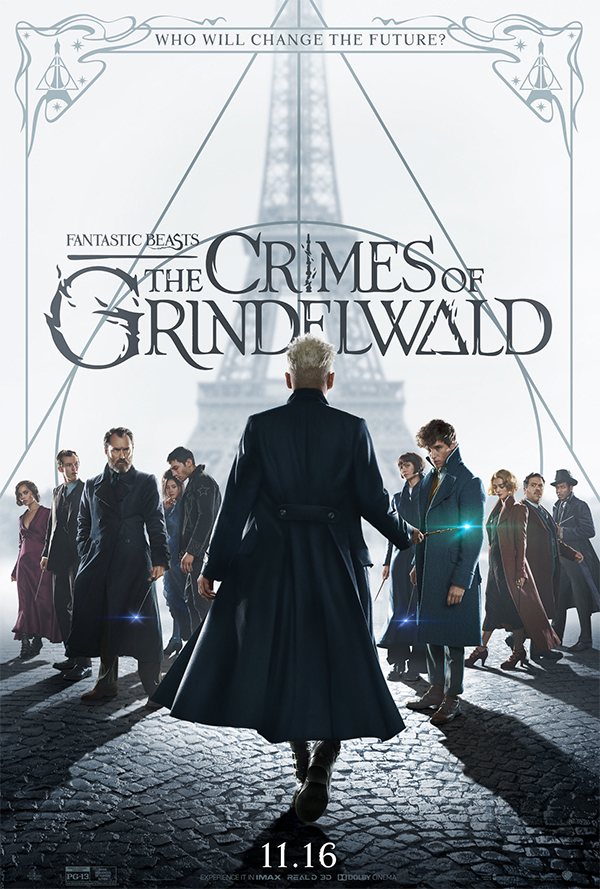 Newt Scamander is back in "Fantastic Beasts: The Crimes of Grindelwald", the follow up to the "Harry Potter" prequel, "Fantastic Beasts and Where to Find Them". This is the second film in a planned trilogy, written by J.K. Rowling and directed by David Yates. Despite being one of the most beautiful looking productions of 2018, the film as-a-whole is kind of a mess. The main characters are taken in uninteresting directions and there is plenty of questionable editing. At least three moments in which a scene jumps from one location to another with the same characters, and magical transportation had nothing to do with it. I felt like chunks of the story connecting those scenes were just cut out in a rush. This gives the narrative a choppy feel.
"The Crimes of Grindelwald" isn't all bad though. Johnny Depp reminded me how good he is in the fantastical playing villain, Gellert Grindelwald, the wizard who wants to rule over wizards and humans alike. Jude Law does justice to the role of a younger Albus Dumbledore and Ezra Miller remains one of the best things about the "Fantastic Beasts" series as Credence Barebone. Still, my absolute favorites are Dan Fogler and Alison Sudol who return as Jacob and Queenie, Newt's friends who are going through their own relationship troubles.
The biggest problem with "The Crimes of Grindelwald" is that we know that it will be left with a cliffhanger but nearly every story element that is supposed to surprise us, really doesn't. The twists are uninspired, because of this the ending that is supposed to excite audiences about how it will all end, did a better job making me feel like I just want to see the next film and get it over with. Let's hope that the final chapter gives us something much more interesting. As I mentioned before, at least it is beautiful.
By: Marc Ferman