Half Baked: Blu-Ray Review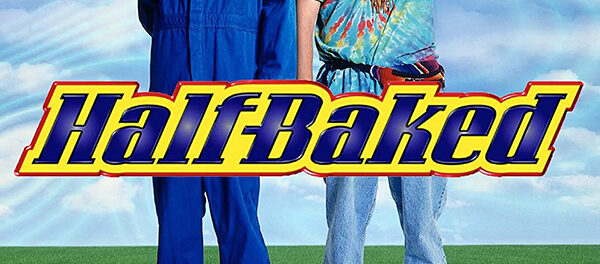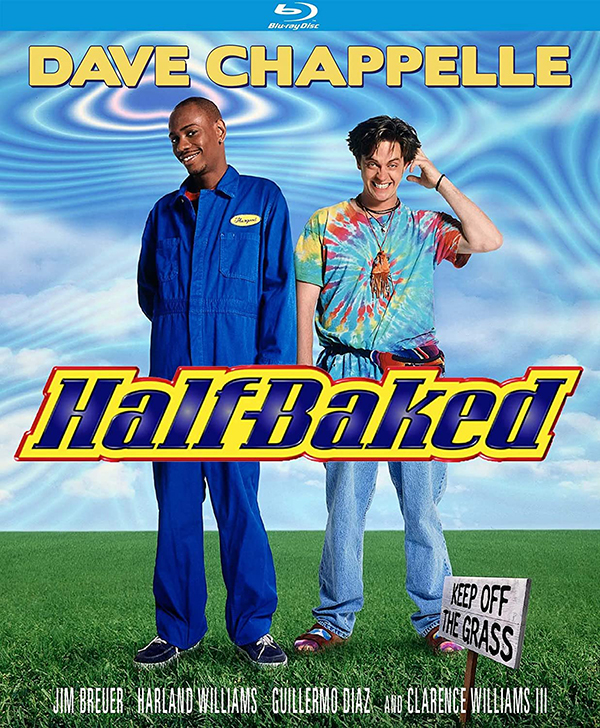 Not entirely sure why, but it seems like most stoner flicks wind up becoming cult classics. Films that feature the characters Cheech and Chong, Harold and Kumar, Jay and Silent Bob are beloved by many stoners, former stoners and people who just like stupid humor. There is also Tamara Davis' 1998 comedy Half Baked, which stars Dave Chappelle, Jim Breuer, Harland Williams, Guillermo Diaz and the late Clarence Williams III. The Cheech and Chong films haven't aged as well as the others, but Half Baked is the only one that hasn't spawned any sequels (Although, one might be on the way with a new cast). The movie grossed just over $17 million on an $8 million budget. It developed a huge following on video/DVD, so a sequel makes sense.
Thurgood (Chappelle), Scarface (Diaz), Kenny (Williams) and Brian (Breuer) have been friends since childhood. They have spent most of their lives working at low-paying jobs and sharing a small apartment. Most of their combined earnings go towards weed and fuel for the munchies that follow. After a few hits off of Billy Bong Thornton, Kenny heads to the store to pick up some snacks for him and his friends. However, he is sent to prison after feeding a diabetic police horse a bag full of junk food.
With Kenny stuck behind bars and on one million dollars bail, his friends decide to start selling weed themselves to raise money help him. It helps that Thurgood works for a medical company that has a storage room full of weed that they use for medical research. Since he is getting it for free, all sales are 100% profit. Not only is Thurgood a pot head and now a drug dealer, but his new girlfriend, Mary Jane (Rachel True) hates drugs because her father is in prison for being a dealer. He has to hide his pot dealing and smoking from her, or she will most certainly kick him to the curb. To make things even more difficult, Samson, the local drug kingpin (Williams III) wants to find out who his new competition is and take a large cut of their profits.
Half Baked isn't much more than a series of stoner jokes, stitched together by the most simplistic of plots. However, it isn't nearly as humorous or as original as any one of the three Harold and Kumar movies.  Still, if you are a Chappelle fan, you might love Half Baked. This new Blu-ray has a nice selection of bonus features, including an alternate ending, 8 deleted scenes and more.
Blu-ray Extras:
Audio Commentary by Director Tamra Davis
8 Outrageous Deleted Scenes
Alternate Ending
Five Minutes with the Guy on the Couch
Different Types of Smokers
Granny's Guide to Bakin'
Theatrical Trailer
By: Marc Ferman