Halloween (2018): Movie Review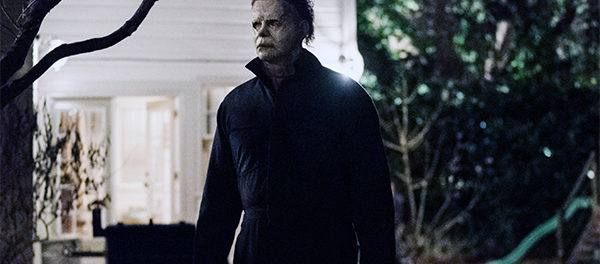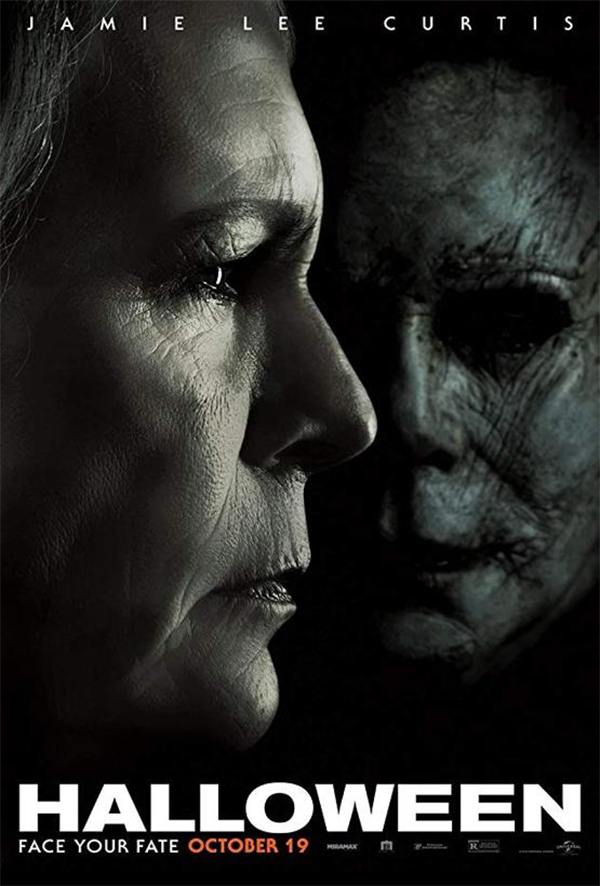 Michael Myers returns to theaters this weekend in the latest installment of the "Halloween" franchise, titled, "Halloween". Over the past forty years the John Carpenter created character has seen his ups and downs (mostly downs). With each sequel, things started making less sense. Writer/director David Gordon Green and co-writer Danny McBride wisely decided to pretend the 7 sequels and the Rob Zombie remakes never happened. Having said that, part of me wishes "Halloween II" was left in as cannon, but after seeing the new film, I can understand why it wasn't. I can also now understand why Jamie Lee Curtis decided to return and why this is the first new "Halloween" film that Carpenter willingly got behind.  What makes 2018's "Halloween" work so well is the writing, which let's be honest, felt lazy in most of the sequels.  McBride and Green clearly love the original film and that they do their best to honor what Carpenter created.
Set forty years after the events of the first film, "Halloween" begins with a couple of investigative journalists doing a piece on Michael Myers.  They go to visit him at the psychiatric center to try and interview him before he is transferred to a prison for the rest of his days.  Since Michael doesn't speak, the interview doesn't go very well, but when one of the journalists pulls out Michael's old mask, they do get a reaction (from the rest of the patients).
Jamie Lee Curtis is back as Laurie Strode, but this is clearly a different Laurie than the one she portrayed in 1998's "H20".  Laurie is now a paranoid basket case. She lives alone in a secluded house, equipped with trap doors, massive spot lights, security cameras, and a basement filled with all types of weapons. All she has thought about for the past four decades was what if Michael escapes and returns?  This cost her two marriages and a relationship with her daughter Karen (Judy Greer).  The central character this time around is Laurie's teenage granddaughter, Allyson (Andi Matichak). Despite her mother's desire to keep Laurie out of their lives, Allyson still wants her grandmother to be a part of her life.
When it comes time for Michael's transfer, the bus goes off the road, resulting in his escape. Officer Hawkins (Will Patton) is the first on the scene and it doesn't take him long to realize the town of Haddonfield is in for a horrifying October 31st.  Michael goes on to do what he does best, go on a killing spree.  There are a few great kills here, including a wonderful knife through the throat sequence with children trick 'r treating right outside. I will say that Michael does get a bit repetitive with the neck breaking, but at least he delivers some wonderful call-back kills.  Although the earlier sequels are ignored, McBride and Green made sure there was some fan service to people who love the whole franchise.
"Halloween" isn't perfect. The Dr. Loomis replacement, Dr. Sartain (Haluk Bilginer) isn't all that interesting. The casting of Donald Pleasence in the original film is what made the character so iconic.  Bilginer just doesn't have that kind of presence. There is also a direction the character goes in that I just couldn't buy into.  To me, that is the film's only major flaw, but it wasn't enough to take away from my enjoyment.  The real star here is Curtis, who makes Laurie one of the most badass grandmothers in movie history. It works so well because Curtis plays it so authentically. One of her best moments takes place during a family dinner and things get emotional.
"Halloween" should please the fans of the original and at the same time, entertain a whole new generation of horror fans.  Even though it helps, you don't have to be familiar with the 1978 classic to have fun with the new one. If you are looking for a good horror movie and want to get in the mood for the upcoming holiday, I highly recommend you check out "Halloween".
By: Marc Ferman