Hotel Artemis: Movie Review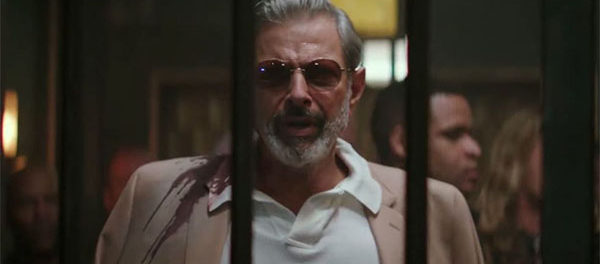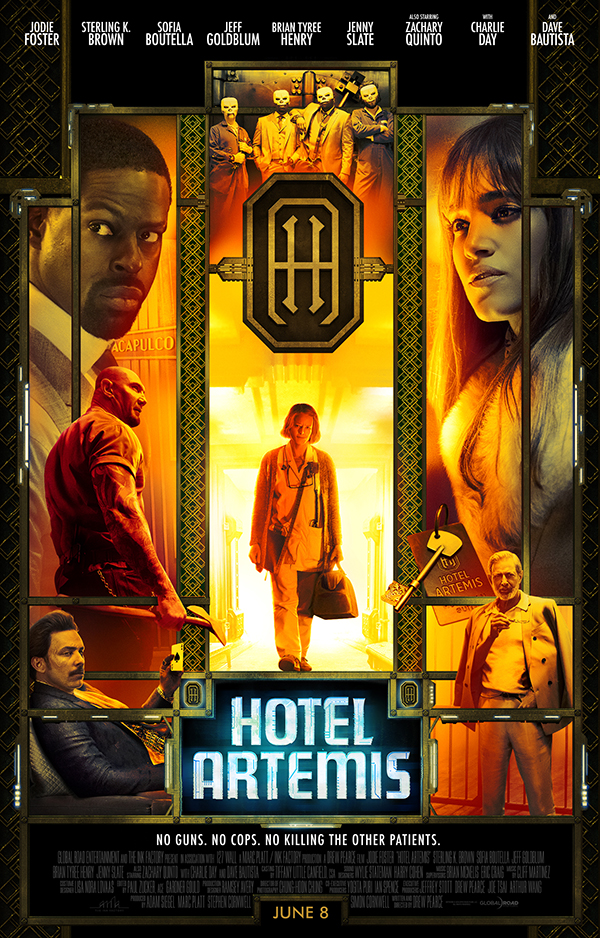 Writer/producer Drew Pearce makes his feature film directorial debut with the future-set action thriller, "Hotel Artemis". When I first saw the trailers for the film, my initial reactions were that it felt like it was going to be a spin-off of the "John Wick" films.  In that franchise, there is a hotel which its guests were mainly assassins. That hotel had rules. One of them was you couldn't kill another person staying at the hotel.  Most of "Hotel Artemis" takes place in the hotel and the same rules apply.  However, that is about were the similarities end.  Unlike "John Wick", there just isn't a whole lot of action and when the fists and bullets start flying, it isn't all-that exciting.
Set in the near-future, "Hotel Artemis" opens on a bank robbery led by a well-dressed criminal (Sterling K. Brown), his brother (Brian Tyree Henry) and a few others. At the same time, a massive riot is building around Los Angeles because the water system has been shut off to the public.  In-the-midst of fleeing the bank, the crew gets shot by the local police and the ones left alive head to Hotel Artemis to be stitched up.  The hotel, which also doubles as a hospital for criminals is run by "The Nurse" (Jodi Foster) and her right hand, Everest (Dave Bautista). In-order-to gain access, you must be a member.  The hotel only takes care of criminals, no cops.
Once the criminals enter the hotel, The Nurse assigns them nicknames Waikiki (Sterling) and his brother is Honolulu.  They aren't the only ones taking refuge at the Artemis.  There is the assassin, Nice (Sofia Boutella), a smack-talking business man named Acapulco (Charlie Day), and a couple others that show up later in the film.
If you are expecting a juicy role for Jeff Goldblum, you might be very disappointed as I think he has less than 10 minutes of screen-time in total.  His character's son (Zachary Quinto) is also given very little to do here.  There are quite a few problems with "Hotel Artemis".  For one, the cast is so much better than the material they are working with.  I am not sure why I expected more from the film, but it grabbed the attention of Jodie Foster and Sterling K. Brown, so I assumed there was something deeper. Unfortunately, there isn't.  Bautista and Boutella get to do a bit of ass-kicking, but the action is never much fun.
If "Hotel Artemis" didn't sport such an impressive cast, I am sure this would have gone direct-to-streaming.  The whole thing felt like a film with star-power that would have been perfect for Netflix.
By: Marc Ferman