Invasion of the Body Snatchers (Collector's Edition): Blu-Ray Review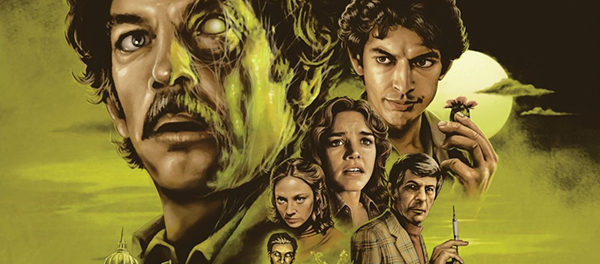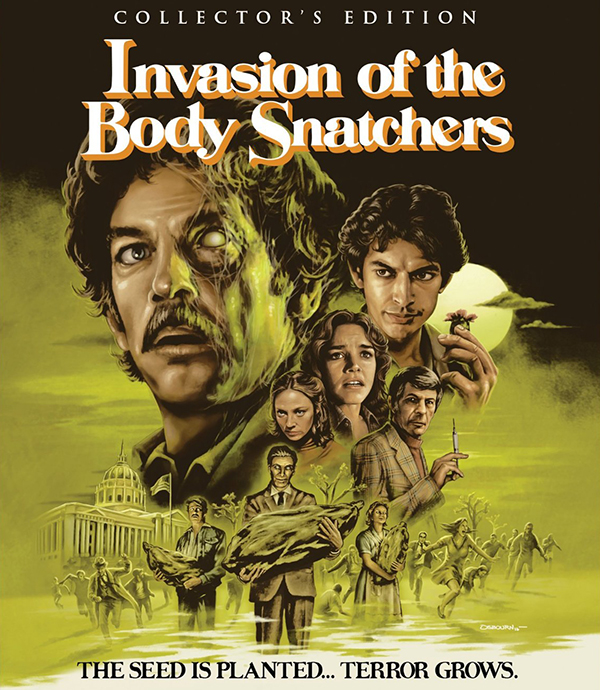 Arriving on Blu-ray this week is the Collector's Edition of "Invasion of the Body Snatchers", courtesy of Scream Factory.  If you have never seen this 1978 sci-fi/horror classic, then you must rectify that situation with this release.  The film has never looked or sounded better, thanks to the new 2K HD transfer. Very few remakes are superior to the originals. 1982's "The Thing", 1986's "The Fly", and 1978's "Invasion of the Body Snatchers" are some of the very few titles that surpassed their originals.  Admittedly, I am also a fan of the 1993 version, "Body Snatchers".
During a rainy San Francisco afternoon, something else falls from the sky other than water.  A clear gooey substance has traveled across the universe and onto our plant life.  In a short amount of time, that goo transforms into pods, sprouting unusual flowers.  Unfortunately for the human race, the pods are doing much more than that.   They are creating human clones, while killing their original's counterpart.  Elizabeth Driscoll (Brook Adams) is the first to notice that her boyfriend Geoff (Art Hindle) is no longer her boyfriend.  Her boss Matthew Bennell (Donald Sutherland) thinks Elizabeth is confused, that is until he begins to notice things himself.  One-by-one, the people of San Francisco are being replaced by pod-people and there is no body left that they can trust.
"Invasion of the Body Snatchers" also stars Jeff Goldblum, Veronica Cartwright, and Leonard Nimoy. It is a rare treat to see Nimoy play another character other than Spock and while watching this remastered release, I was reminded of his recent passing.  He definitely had a great on screen presence.  This Collector's Edition release is packed with new bonus features and a "must have" for any fan of the film.
Bonus Features
NEW 2K Scan Of The Interpositive
NEW Star-Crossed In The Invasion – An Interview With Actress Brooke Adams
NEW Leading The Invasion – An Interview With Actor Art Hindle
NEW Re-Creating The Invasion – An Interview With Writer W.D. Richter
NEW Scoring The Invasion – An Interview With Composer Denny Zeitlin
NEW Audio Commentary With Author/Film Historian Steve Haberman
Audio Commentary By Director Philip Kaufman
Re-Visitors From Outer Space, Or How I Learned To Stop Worrying And Love The Pod – Including Interviews With Director Philip Kaufman, Screenwriter W.D. Richter, Director Of Photography Michael Chapman And Actors Donald Sutherland And Veronica Cartwright
Practical Magic: The Special Effects Pod
The Man Behind The Scream: The Sound Effects Pod – An Interview With Ben Burtt And Sound Editor Bonnie Koehler
The Invasion Will Be Televised: The Cinematography Pod
An episode of SCIENCE FICTION THEATRE, "Time Is Just A Place," Based On Jack Finney's Short Story, Directed By Jack Arnold
Theatrical Trailer
TV Spots
Radio Spots
Photo Gallery
By: Marc Ferman
Order: Invasion of the Body Snatchers (Collector's Edition): Blu-Ray