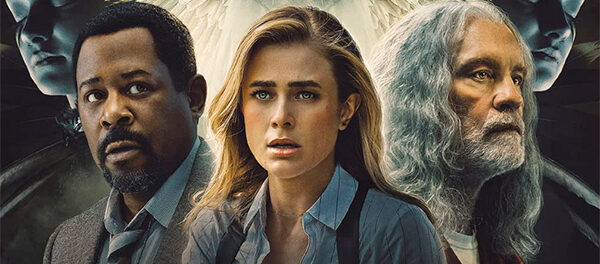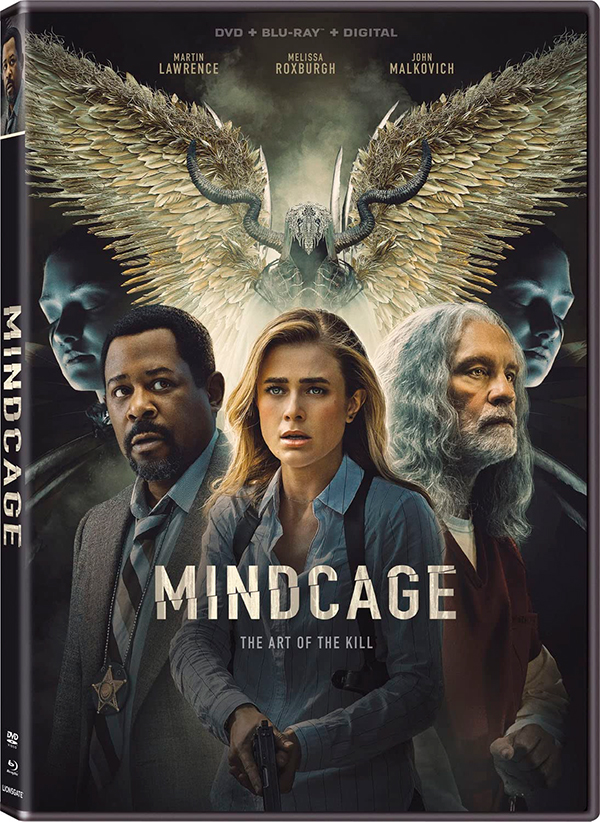 Arriving this week on Blu-ray is Mauro Borrelli's crime-thriller, Mindcage, starring John Malkovich, Melissa Roxburgh and a terribly miscast Martin Lawrence in what I believe is his first serious role.
Years ago, Detective Jake Doyle (Lawrence) had his life turned upside down after the death of his partner while hunting down the serial killer known as "The Artist" (Malkovich). Now, a copycat killer is out there, picking up where The Artist left off. Detective Mary Kelly (Roxburgh) joins Doyle to try to find the copycat before they strike again. The only person that can help them is the one man who knows the killer better than anyone…The Artist. Because the incarcerated serial killer won't trust the man who locked him away, it is up to Detective Kelly to build a trust with The Artist and try to get as much information as she can. However, the brilliant and twisted killer doesn't make it easy for her, which leads to a game of cat and mouse.
Mindcage feels like something straight out of the 90's which wouldn't be a problem if it didn't feel like such a low-level production. The green screen shots from inside the police car are laughably bad, almost like something out of an 80's sitcom. Laurence is also a big problem. Watching this film, you would think he never acted a day in his life, but that's not the case. I do admire writer Reggie Keyohara III for taking a big swing with the final act twist, even if it doesn't work at all. It might have worked better if it wasn't for a truly awful key performance. Malkovich is effective as The Artist, especially in the scenes where he is alone with Detective Kelly and Roxburgh does her best with the material she is working with. I really was hoping to like Mindcage, but it fails on almost every level.
By: Marc Ferman