No Time to Die: Movie Review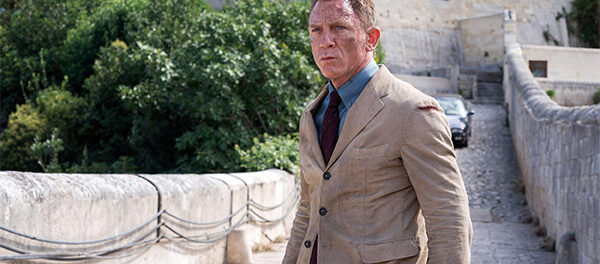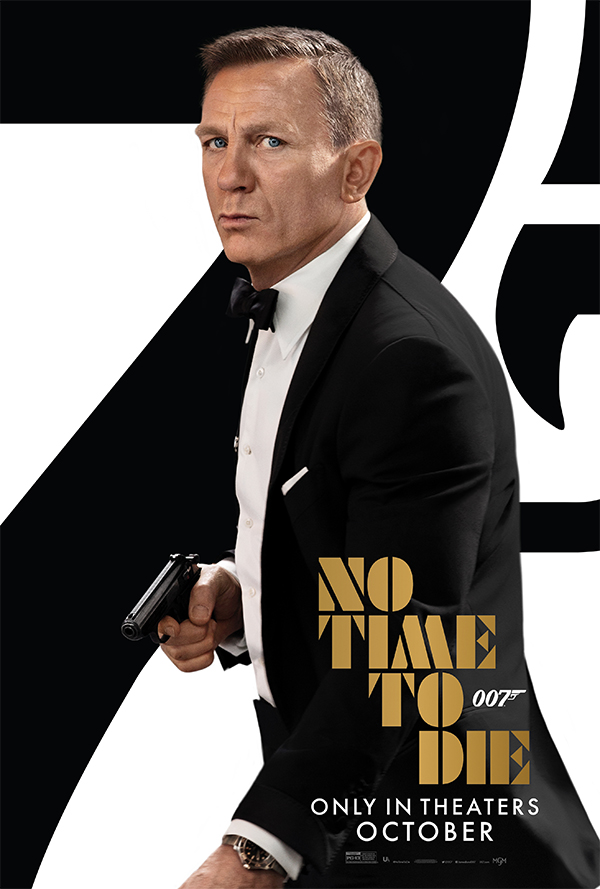 Daniel Craig's tenure comes to a fitting end after fifteen years with the release of No Time to Die. It's been an impressive run for the actor who at first seemed like a surprising choice to take on the iconic character. He has gone on to deliver one of the best takes on Bond, even though the films themselves have been a mixed bag. Although 2006's Casino Royale remains my favorite of Craig's films, No Time to Die could be the second best. That doesn't mean it isn't without its' problems.
No Time to Die opens with a flashback to when Madeleine Swan (who returns from Spectre) was a child and she witnesses her mother being murdered by a mysterious masked stranger. Thanks to her training, the young girl is-able to take down the intruder with a handgun, but that doesn't keep him down. While his intentions are to kill the girl, he has a change of heart and saves her life when she falls through a frozen lake.
Cut to shortly after the events in Spectre, James Bond (Craig) is enjoying time with Madeleine (Léa Seydoux) in Matera, Italy. Their happy time is cut short when Bond is ambushed at a cemetery while visiting the tomb of a past love who betrayed him. Bond clearly has some trust issues and now he has trouble believing that Madeleine didn't set him up. Even though she denies it, he leaves her at a train station.
We cut to five years later and Bond has gone off the grid, living a simple life in Jamaica. He may not be happy, but he seems content. When CIA agent Felix Leiter (Jeffrey Wright) shows up to Bond's home to ask a favor, Bond shows very little interest. However, after meeting MI6's new 007 agent Nomi (Lashana Lynch), Bond decides to help find the missing scientist that was kidnapped from a secret MI6 laboratory, which developed a devastating new bio-weapon. It turns out it is the film's villain Lyutsifer Safin (Rami Malek) who is behind the kidnapping and has plans for the weapon. Safin also happens to be the masked man from the film's opening, and he wants Madeleine as well.
There are many twists and turns in No Time to Die and that shouldn't come as a surprise since the film is about 15 minutes shy of a 3-hour runtime. Not only is this one hell of a long Bond film, but more-often-than-not, it feels long. There are some phenomenal action sequences, including early on in Italy. Ana de Armas gives us a surprisingly fun turn as Paloma, a newly trained agent fighting along side Bond during a surprise trap. I would have loved to see more of her character pop up. There are some other fun moments too, but there are long stretches in which No Time to Die struggles to remain entertaining. Many of the staples like Moneypenny (Naomie Harris), Q (Ben Whishaw) and M (Ralph Fiennes) are here but don't contribute all that much to the narrative. Nomi, the new 007 agent is fine, but I just didn't find her all that compelling.
Where the film succeeds is giving Bond a proper, albeit not very memorable send-off. They definitely took some chances here, as we see Bond in a way we haven't seen him before and I give the filmmakers credit for that. While No Time to Die does deliver on action and spectacle, it could have done so with a good 20-30 minutes trimmed from the runtime. After all, with the release delay due to the pandemic, there would have been time for some more editing.
By: Marc Ferman