Puppet Master: The Littlest Reich – Blu-Ray Review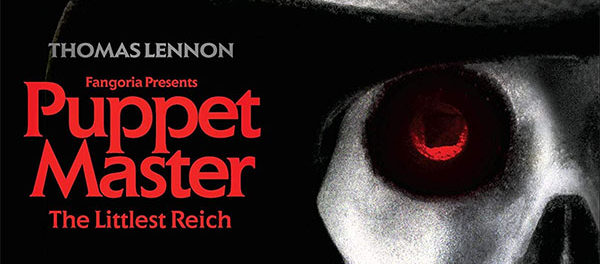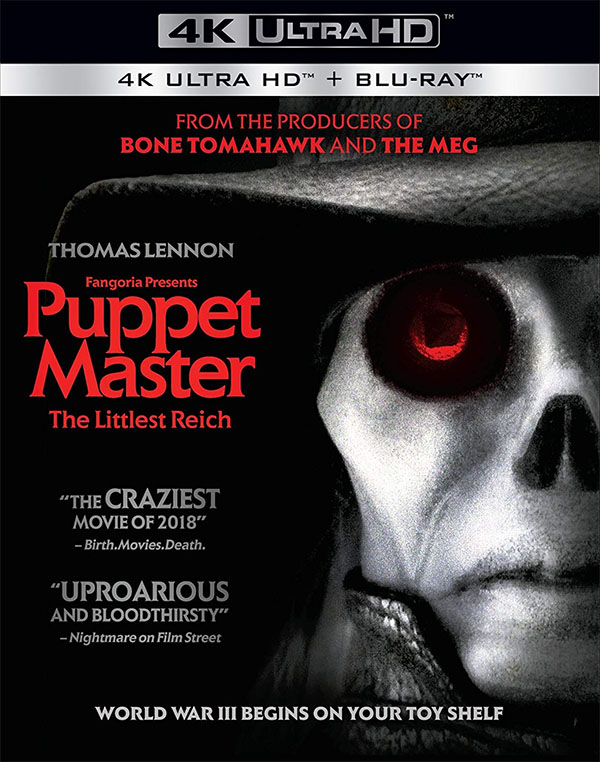 Arriving this week on DVD, Blu-ray and 4K UHD/Blu-ray combo is Sonny Laguna and Tommy Wiklund's reboot of the Charles Band classic, "Puppet Master: The Littlest Reich".  South Florida's own S. Craig Zahler (Bone Tomahawk) wrote this sucker, which might explain why it is the best film in the franchise to date.
"Puppet Master: The Littlest Reich" is best when it brings out the nastiness. Being someone that watches a lot of horror movies, I give extra credit to any film that can shock me with creative ways to kill characters. They don't hold back one bit here.  They make look cheap but that doesn't take away from how much fun they are. Almost ever single kill in "The Littlest Reich" stands out. It doesn't even have to be a bloody one to make an impact. There is a death-by-dumpster sequence that absolutely kills.
Another interesting aspect about the film is the casting. It is not uncommon to see genre vets like Barbara Crampton, Udo Kier and Michael Paré to appear in a film like this but, having Thomas Lennon ("Reno 911") headline a "Puppet Master" movie was an inspired choice. Also having Charlyne Yi on hand did help bring the laughs.
I liked a few of the "Puppet Master" films that were released in the 90's. They weren't my favorites, but this is the first one that I am amped about adding to my collection. If you enjoy some humor with your horror, I highly recommend picking up "Puppet Master: The Littlest Reich".
By: Marc Ferman