Scared Stiff (Special Edition): Blu-Ray Review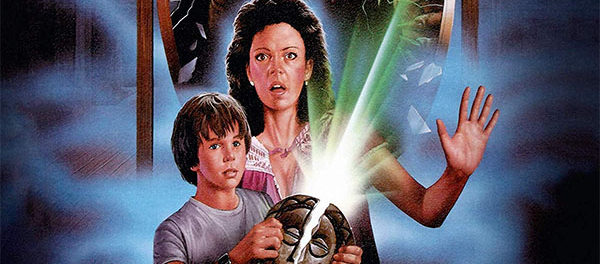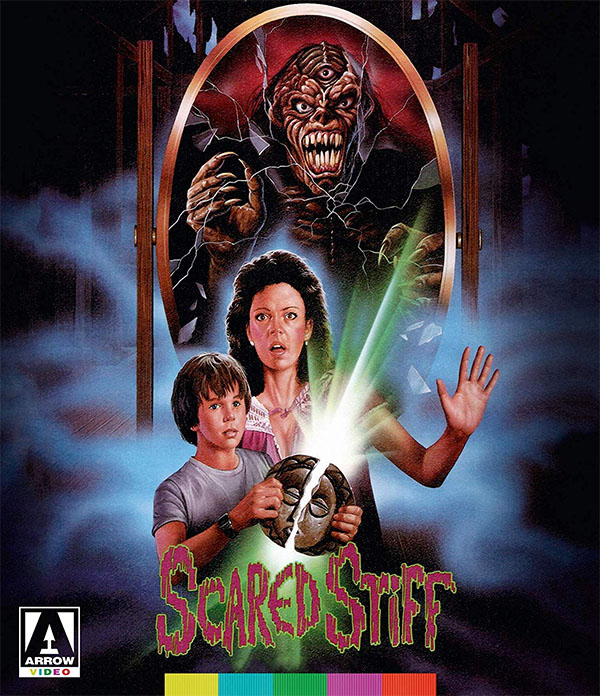 Director Richard Friedman made his feature film directorial debut with 1987's "Scared Stiff", which happens to be a fantastic title for a horror movie. Although I had never seen the film before, I was more than familiar with Friedman's 1989 flick, "Phantom of the Mall: Eric's Revenge". Arriving this week on Blu-ray with a new 2K restoration is "Scared Stiff" and if you have never seen it before, this is a weird one.
The story centers Kate Christopher (Mary Page Keller), a pop-singer that moves into a large old home with her son Jason (Josh Segal) and her boyfriend Dr. David Young (Andrew Stevens).  Strange things begin to happen after they discover not only does the home have a hidden attic, but the contents of the attic contain human remains, a journal and song pages. They soon discover that the home once belonged to a slave owner that went mad.  The spirit of the madman, George Masterson (David Ramsey) is still in that house and has the new residents in his clutches.
"Scared Stiff" is kind of a hit and miss for me.  The off-the-wall elements worked, and I loved Steven's performance once he was taken over by the demon.  However, there are quite a few awful moments as well.  The moment the dead handyman is discovered by Kate is a real doozy and downright laughable. Regardless, if you are a fan of "Scared Stiff", there is no doubt in my mind that you will be pleased with Arrow's presentation.
Bonus Materials
Brand new 2K restoration from original film elements
Original uncompressed Stereo audio
English subtitles for the deaf and hard of hearing
Brand new audio commentary with director Richard Friedman, producer Dan Bacaner and film historian Robert Ehlinger
Mansion of the Doomed: The Making of Scared Stiff – brand new documentary featuring interviews with Richard Friedman, Dan Bacaner, Robert Ehlinger, actors Andrew Stevens and Joshua Segal, special effects crew Tyler Smith, Jerry Macaluso and Barry Anderson
Brand new interview with composer Billy Barber
Image Gallery
Original Theatrical Trailer
Reversible sleeve featuring two original artwork options
FIRST PRESSING ONLY: Fully illustrated collector's booklet with new writing on the film by James Oliver
By: Marc Ferman