Silent Night, Deadly Night (Collector's Edition): Blu-Ray Review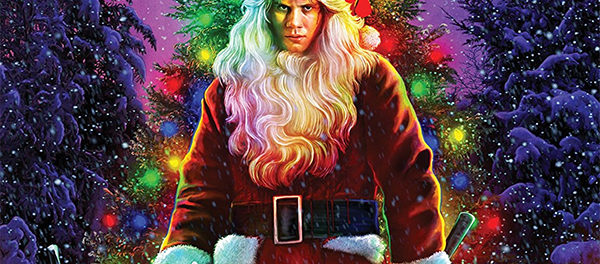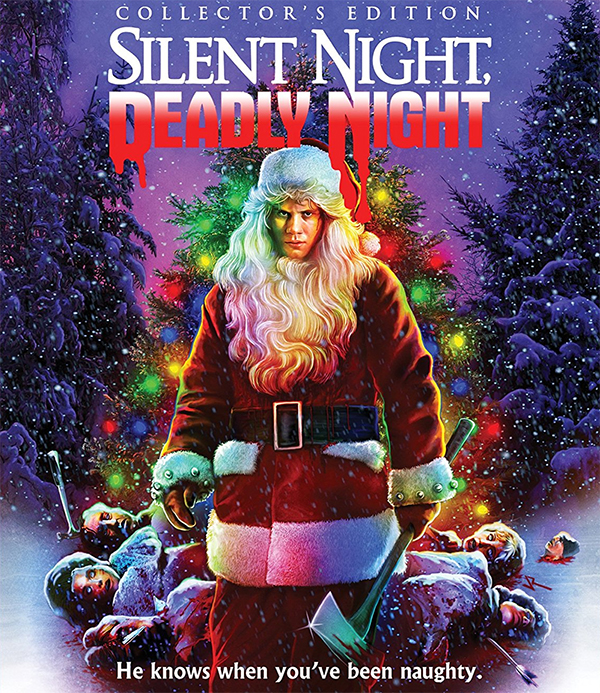 Arriving on Collector's Edition Blu-ray this week is arguably the most controversial Christmas horror films ever made. (Yep, there are a few of them out there).  "Silent Night, Deadly Night" was released in 1984 and received outrage from parents and media due to the film being about a man dressed in a Santa suit killing people.  Released on the same day as "A Nightmare on Elm Street", it outgrossed Wes Craven's iconic film before being pulled from theaters.   I hadn't seen the "Silent Night, Deadly Night" until a few years later on video.  For those who are unaware, the franchise spawned four sequels and a remake, though none of them managed to match the popularity of the original.
If you are a fan of "Silent Night, Deadly Night" and already own the Blu-ray released by Anchor Bay in 2014, I am going to tell you now that Scream Factory's release is worth the upgrade.  Not only do we get new a 4K scan of the theatrical release, but we get one of the Unrated Cut and they look fantastic.  I should note that the additional scenes that were included in the uncut version were done in standard definition as that was the only format available. You will notice the change in quality in those scenes, but I didn't have any issues with it.  If you rather watch the version that looks 100% perfect, you may want to stick with the theatrical one. This two-disk release has tons of bonus features, the most notable being "Slay Bells Ring: The Story Of Silent Night, Deadly Night".  This release is a must-have for fans of "Silent Night, Deadly Night" and it's here just in time for the holiday season.
Bonus Features
DISC ONE: Theatrical Version
NEW 4K Scan Of The Original Camera Negative
R-Rated Theatrical Trailer & VHS Trailer
TV Spots
Radio Spot
DISC TWO: Extended Unrated Version
NEW 4K Scan Of The Original Camera Negative With Standard Definition Inserts
NEW Slay Bells Ring: The Story Of Silent Night, Deadly Night – Featuring Interviews With Writer Michael Hickey, Co-Executive Producers Scott J. Schneid And Dennis Whitehead, Editor/Second Unit Director Michael Spence, Composer Perry Botkin, And Actor Robert Brian Wilson
NEW Oh Deer! – An Interview With Linnea Quigley
NEW Christmas In July – Silent Night, Deadly Night Locations – Then And Now
NEW Audio Commentary With Actor Robert Brian Wilson And Co-Executive Producer Scott J. Schneid
Audio Commentary With Michael Hickey, Perry Boykin, Scott J. Schneid, and Michael Spence
Audio Interview With Director Charles E. Sellier, Jr. From Deadpit Radio (Extended Version)
Santa's Stocking Of Outrage
Poster And Still Gallery
By: Marc Ferman