Stan & Ollie: Movie Review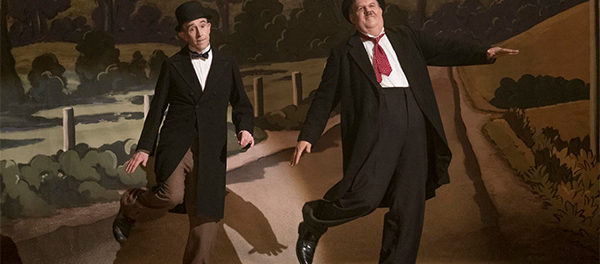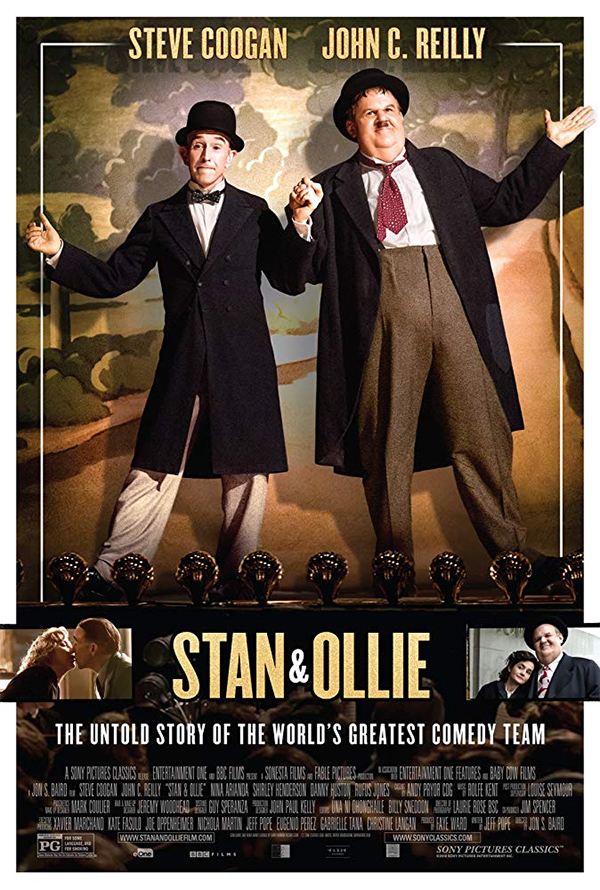 In a season filled with biopics and films inspired by true events, director Jon S. Baird's "Stan & Ollie" stands apart from the rest.  Don't get me wrong, I loved "Green Book" and was highly entertained by "Bohemian Rhapsody", but neither of them felt as modest and honest as this story about the world's most famous comedy duo. Above all, "Stan & Ollie" is a story about friendship and features two remarkable performances from Steve Coogan and John C. Reilly.
Set mainly in 1953 (nearly 15 years after the peak of their celebrity), Stan Laurel (Coogan) and Oliver Hardy (Reilly) reunite for a variety tour through Britain, with the hopes of getting the chance to make a Robin Hood movie once the tour is complete. We learn through flashbacks why the two parted ways, but if you are familiar with their work, you may already know the story.
With their diminished fame, the duo badly needs the tour to be a success and things get off to a rocky start.  The first few shows don't draw much of an audience but when their tour promoter Bernard Delfont (Rufus Jones) starts hinting at canceling the tour early, Laurel & Hardy begin making public appearances (without pay) to help draw attention and it works. Soon they start selling out shows and in turn get put up in fancier hotels.
Unfortunately, their problems aren't solved. Between Stan holding back on information regarding the potential movie and Oliver's failing health, their partnership between will see some turbulence.  Although "Stan & Ollie" is about a couple of comedic performers, this is not a comedy, however it does have funny moments.  How could it not?  It is obvious that writer Jeff Pope loves Laurel & Hardy, there is an abundance of heart throughout and there is not a single moment that feels forced or contrived.  The real magic though comes from Reilly and Coogan who disappear into the role. Reilly is unrecognizable and when you watch them together you don't know who to focus on.
I also must mention Shirley Henderson and Nina Arianda who are both wonderful as the wives, Lucille Hardy and Ida Kitaeva Laurel.  Much like their husbands, they are two women who would have not been friends if they weren't joined together by circumstance. There is a great moment in the film in which Lucille and Ida have an argument in front of some event guests and don't realize that they sound like their husband's comedy routine.
"Stan & Ollie" is a must-see for anyone who believes in the power of friendship, partnership, and laughter. It is a great way to start out the new year.
By: Marc Ferman