The Garbage Pail Kids Movie (Collector's Edition): Blu-Ray Review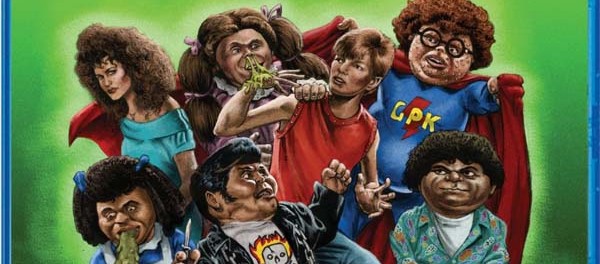 Arriving on Collector's Edition Blu-ray this week is 1987's "The Garbage Pail Kids Movie", courtesy of Scream Factory. If you are wondering why this film is being released under Shout! Factory's "Scream" banner, then you have clearly never seen this truly horrific piece of 80's cinema. As a child of the 80's, I was a fan/collector of the "Garbage Pail Kids" trading cards.
When it was time for them to get their own movie, I was all in. Upon its release it didn't make it to any theater in my neighborhood, so I had to wait till it was released on video to see it for myself. Not only was I disappointed, but I was also pretty creeped out by it. Even at such a young age, I knew "The Garbage Pail Kids Movie" was complete and utter crap. To me it is one of the worst films of the 1980's without question.
When a movie this universally loathed gets a Collector's Edition treatment with tons of bonus features, including cast interviews, there is no way to pass on such a release. Having watched the film for the first time in over 25 years, it was even worse than I remembered, but getting the chance to listen to interviews from star Mackenzie Astin and others makes this release totally worth owning.
Bonus Features
• NEW The Effects Of The Garbage Pail Kids Movie – Interviews With Special Makeup Effects Creator John Carl Buechler And Makeup Effects Artist Gino Crognale
• NEW On The Set – An Interview With First Assistant Director Thomas A. Irvine
• NEW The Artful Dodger – An Interview With Actor Mackenzie Astin
• NEW The Kids Aren't All Right – Interviews With Garbage Pail Kids Actors Arturo Gil (Windy Winston) And Kevin Thompson (Ali Gator)
• Theatrical Trailer
By: Marc Ferman
Order: The Garbage Pail Kids Movie (Collector's Edition): Blu-Ray