The Truman Show: 4K UHD Review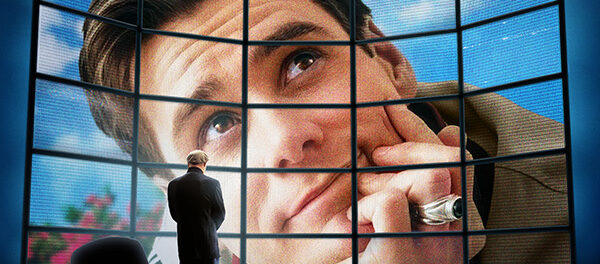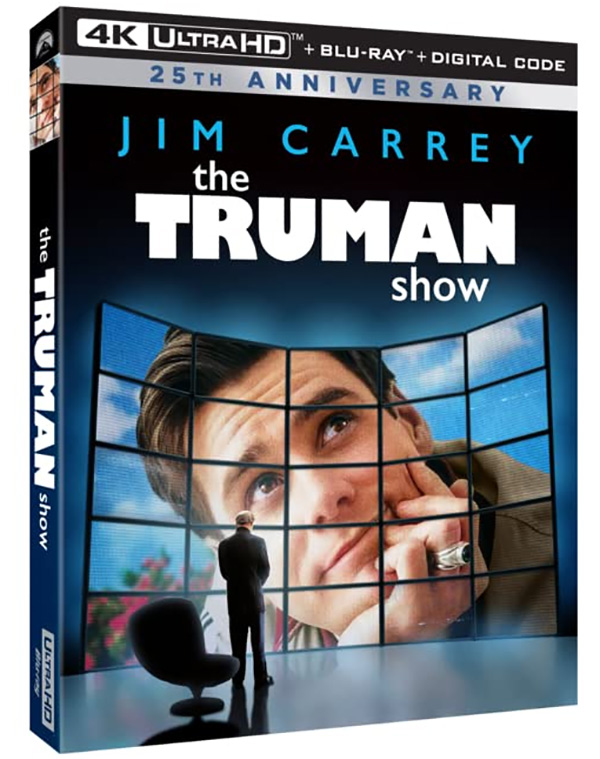 Available now on 4K UHD is Peter Weir's wonderful 1998 comedy-drama, The Truman Show, which also celebrates its 25th anniversary this summer. Jim Carey had found great success delivering wildly comedic performances in Ace Ventura, Dumb & Dumber and The Mask. While The Truman Show is a definitely a comedy, Weir needed Carey to give a more controlled performance. Much like Robin Williams in Dead Poet's Society. Thankfully the collaboration between the filmmaker and star paid off and what we got was a different kind of performance from the comedian, while not distancing himself too much from what audiences had grown to love.
Truman Burbank (Carey) is the most famous television star on the planet. However, he has absolutely no idea. Truman was the result of an unwanted pregnancy and became the first baby legally adopted by a TV network. His whole life has been a nonstop unscripted show and he is the star. Truman has no idea that the seaside town he lives in is actually inside a massive dome and there are thousands of cameras all around, filming Truman's every move. Not only that, but everyone in the dome, aside from Truman are paid actors. This includes Truman's wife Meryl (Laura Linney), his mom (Holland Taylor) and his best friend Marlon (Noah Emmerich). The mastermind behind the show is Christof (Ed Harris), who seemingly lives just above the dome, so he can have total control over everything that is going on the world he created.
When a series of glitches on set occur, Truman begins to suspect that something is not right with his town. A big set light falls from the sky and crashes right in front of him. Later, Truman hears the actors being directed around him via his car radio. It doesn't take much longer for him to figure out that the cast of citizens are on a seemingly endless loop and are only around when he is.
Truman is clearly not happy in his marriage. He is also still in love with Lauren (Natascha McElhone), who he met in high school, before she suddenly moved away. Thinking she moved to Fiji, Truman, wants to take a trip there. Unfortunately, the powers that be always find a way to keep Truman stuck on their massive set.
Paramount has delivered a beautiful presentation with Dolby Vision which is a massive upgrade from the old Blu-ray. One of the most notable aspects of The Truman Show is the cinematography by Peter Biziou (Time Bandits, Pink Floyd: The Wall). This brand-new remaster was scanned from the original negative and approved by Weir. The painstaking attention to detail paid off because the town of Seahaven has never looked more stunning. Everything absolutely pops. The downtown area where Truman works is a perfect example of just how detailed the elements look. Even the night shots on the beach look rich. The audio also gets an upgrade with Dolby Atmos. While this isn't the kind of film that needed a major audio upgrade, I have no complaints. Dialogue and score are clean. As for extras, those have been ported over from the Blu-ray.
The Truman Show is one of Jim Carey's best films and is still relevant 25 years later. If you are a fan, this is definitely worth picking up.
Bonus Features:
How's It Going to End? The Making of The Truman Show – Two-Part Documentary
Faux Finishing—The Visual Effects of The Truman Show
Deleted Scenes
Photo Gallery
Theatrical Trailers
TV Spots
By: Marc Ferman