After Hours (Criterion Collection): 4K UHD Review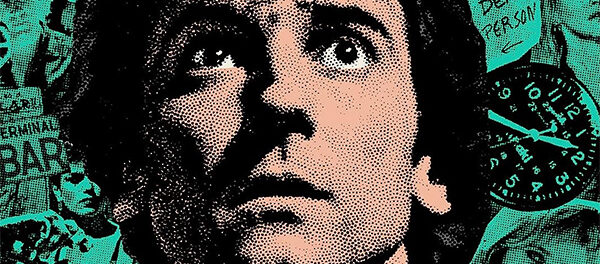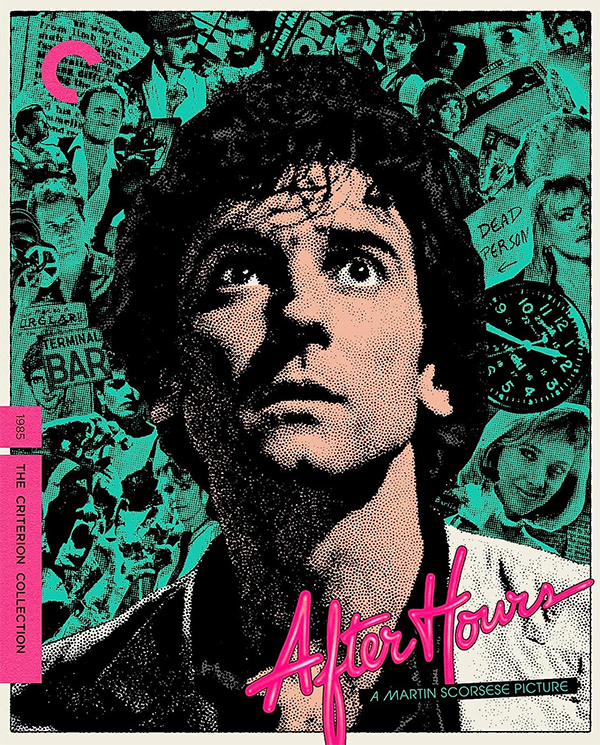 Martin Scorsese's dark comedy, After Hours isn't the first film that pops into most people's minds when the filmmaker's name is brought up. Most people think of Taxi Driver or Goodfellas, Raging Bull or almost anything else starring Robert De Niro.  Because if this, After Hours seemed to have mostly been forgotten. Thankfully, the film lovers at Criterion know just how special the 1985 feature is and have brought it upon themselves to release a new 4K restoration.
Paul Hackett (Griffin Dunne) lives a mundane life. When he is not working as a world processer at a seemingly dead-end office job, he is at home flipping through the television channels. One night while reading a book in a neighborhood café, a beautiful young woman named Marcy (Rosanna Arquette) takes notice of Paul and strikes up a conversation. Before leaving, she gives him her phone number.
It doesn't take long for Paul to give her a call and to his surprise, she invites him to come over to her roommate's place for the night.  The moment Paul jumps into a taxi, his luck begins to shift into the "bad" kind.  First, the only money Paul has on him, flies out the taxi window and then has nothing to pay the fare with. When Paul arrives at the loft, Marcy isn't there. Instead, her roommate, Kiki (Linda Fiorentino) is working on a sculpture and winds up getting Paul to help out with it.  Once Marcy does arrive, it winds up not being anything like Paul had hoped for.
From that point on, Paul's night becomes a living hell. Not only does he discover that Marcy had killed herself by overdosing, the neighborhood watch believes that Paul is the mysterious person that has been breaking into people's homes and robbing them. All Paul wants to do is get home, but he doesn't even have the $1.50 needed to get on the subway. With each passing hour, Paul's situation seems to become increasingly hopeless. When he calls the police for help, expressing that he feels his life is in danger, they don't believe him.
While this may not be one of Scorsese's best films, it is still a pretty, crazy affair with a number of familiar faces, which include Cheech & Chong, John Heard, Teri Garr, Dick Miller, Catherine O'Hara, Bronson Pinchot and Will Patton. Running at just over 90 minutes, After Hours moves along nicely.
The new 4K restoration with Dolby Vision HDR was approved by editor Thelma Schoonmaker and the presentation looks exquisite. This is a very dark film, which most of it taking place on the gritty New York City streets at night. The few neon lights on display pop. Some of the best looking shots take place in the diner and within the neon soaked punk club where Paul finds himself in the wee hours of the night. For audio, we get an LPCM 1.0 mix. While it's not what many would expect for a 4K remastered release, it surprisingly works wonderfully. There are many sounds in those New York streets, and they come across just as sharp as the dialogue.
As for bonus content, we get a new conversation with Martin Scorsese and writer Fran Lebowitz, a new program on the film's production and costume design, plus much more. If you are a fan of the filmmaker, I highly recommend adding this one to your collection.
Bonus Features:
New 4K digital restoration, approved by editor Thelma Schoonmaker, with uncompressed monaural soundtrack
In the 4K UHD edition: One 4K UHD disc of the film presented in Dolby Vision HDR and one Blu-ray with the film and special features
New conversation between director Martin Scorsese and writer Fran Lebowitz
Audio commentary featuring Scorsese, Schoonmaker, director of photography Michael Ballhaus, actor and producer Griffin Dunne, and producer Amy Robinson
Documentary about the making of the film featuring Dunne, Robinson, Schoonmaker, and Scorsese
New program on the look of the film featuring costume designer Rita Ryack and production designer Jeffrey Townsend
Deleted scenes
Trailer
English subtitles for the deaf and hard of hearing
PLUS: An essay by critic Sheila O'Malley
By: Marc Ferman