Amazon Women on the Moon: Blu-Ray Review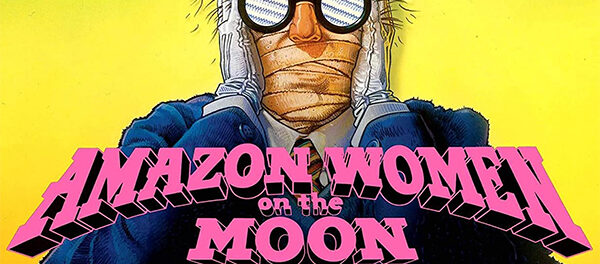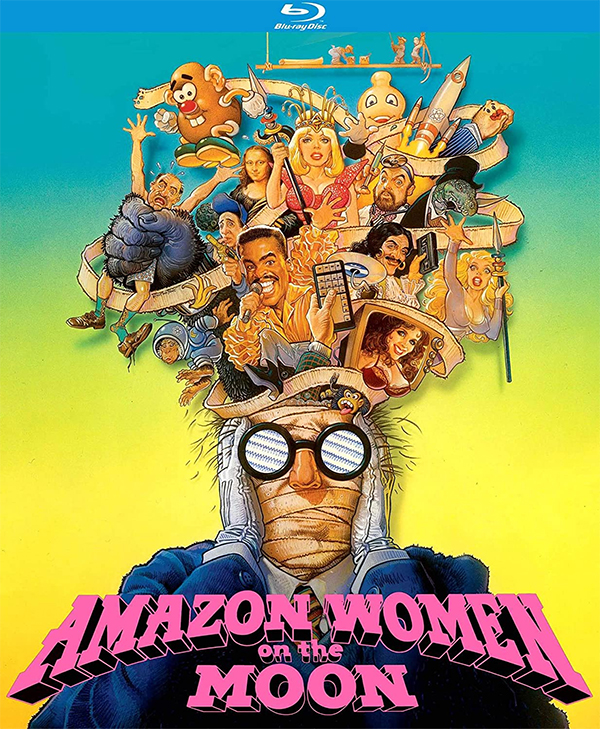 Arriving on Blu-ray in the U.S. this week is the 1987 anthology Amazon Women on the Moon, which is a satire that parodied low-budget science fiction films, most-commonly-watched on late-night TV at the time. Joe Dante (Gemlins) and John Landis (National Lampoon's Animal House) were just a couple of the filmmakers involved with the film. There is also one hell of a cast here that includes Arsenio Hall, Michelle Pheffer, Joe Pantoliano, Davis Alan Grier, Griffin Dunne, Steve Guttenberg, Ed Begley Jr, Rosanna Aequette, and Carrie Fisher who is featured in an epilogue that I didn't even know existed until recently.   One thing that is very surprising is that upon its' theatrical release, Amazon Women on the Moon pulled in roughly half-a-million dollars at the box office on a $5 million budget. Yep, that's not very good.  You know what else is not very good?  Amazon Women on the Moon!
To be fair, there are some very funny moments in this super silly film, but so many of the segments fall flat. I haven't seen Amazon Women on the Moon since the late 80's and I didn't remember much of it before checking out the Blu-ray. For some reason John Landis' segment Mondo Condo which stars Arsenio Hall is a man having the worst day after arriving home, is the one that I clearly remembered from more than three decades ago. If I had to pick a favorite segment, it would be Video Date, starring Marc McClure (Back to the Future) also directed by Landis.
Amazon Women on the Moon hasn't aged well with quite of bit of it being more on the socially offensive side. Still, I do like what the filmmakers were trying to do here, and some were able to find some success with their efforts. I just feel that the bad outweighs the good. A.W.O.T.M. reminds me a bit of Landis' Kentucky Fried Movie which is far superior. If you are a fan, chances are you may have only experienced this film via VHS or DVD and the new Blu-ray from Kino  Lorber allows you to see the 80's comedy in the best possible way. The transfer is quite good. There are also a few new bonus features which you can read about below.
Blu-ray Extras:
BULLSHIT OR NOT: THE TRUE STORY OF AMAZON WOMEN ON THE MOON – NEW Featurette with Directors John Landis, Joe Dante, co-editor Marshall Harvey, casting director Julie Selzer & Others
Audio Commentary by Film Historians Kat Ellinger and Mike McPadden
Newly Discovered Outtakes and Dailies from Joe Dante's personal archive
Deleted Scenes
Outtakes
Theatrical Trailer
By: Marc Ferman