Bad Boys for Life: Movie Review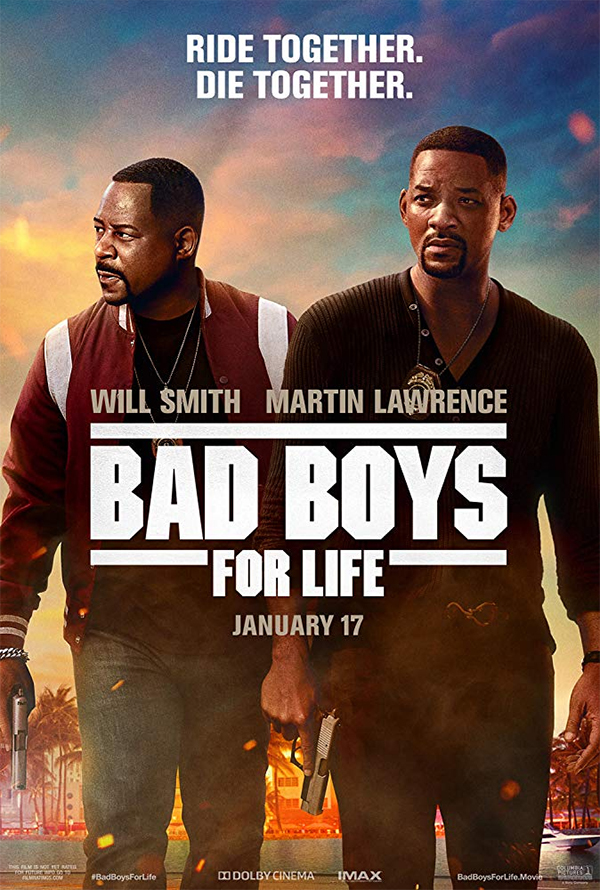 Detectives Mike Lowrey (Will Smith) and Marcus Burnett (Martin Lawrence) are back in "Bad Boys for Life", the third installment of the popular "Bad Boys" franchise. Truth-be-told, I was never the biggest fan of the first two "Bad Boys" films, although the chemistry between Smith and Lawrence can't be denied. The funny thing is that now we live in a time where 95% of the big budget action films released are either comic book based or filled with an abundance of CGI spectacle. Because of that, "Bad Boys for Life" feels like a much-needed mid-90's action throwback and on that level, I found myself enjoying the new film much more than the older ones.
17 years have passed since the events in "Bad Boys II".  Mike and Marcus have been partners for about a quarter of a century and their personalities haven't changed a bit. Yes, they are older, but they still manage to act like they are in their twenties. Marcus has just become a grandfather (fans of "Bad Boys II" will love who fathered that baby) and he has his sights set on retirement. Mike has no desire to slow down. However, when someone from Mike's past comes back for revenge, the bad boys gear up for one last fight.
Michael Bay has stepped away from the director's chair (though he does make a cameo in the film). Helming the sequel are directors Adil El Arbi and Bilall Fallah and although they are not nearly as flashy as Bay, they do have more self-control and allow the characters to have more personal moments.  This is important because Lowrey and Burnett are older and are facing their mortality.
Fan favorite (or at least my favorite), Joe Pantoliano returns as Captain Howard and thankfully is given a little more screen time. There is also a new, younger team of bad boys and girls played by Vanessa Hudgens, Alexander Ludwig and Charles Melton. They are led by Mike's ex-girlfriend Rita (Paola Nuñez). The ageing detectives need all the back-up they can get. If the series continues with more sequels, I can see it taking inspiration from the "Fast & Furious" sequels.  The message of family is evident in "Bad Boys for Life" and I can totally see the younger team becoming an extended part of that family.
"Bad Boys for Life" isn't a great movie, but if you liked the previous films and looking for some fun car chases, shootouts and laughs, you will most likely have a good time reuniting with these bad boys.
By: Marc Ferman