Birds of Prey: Movie Review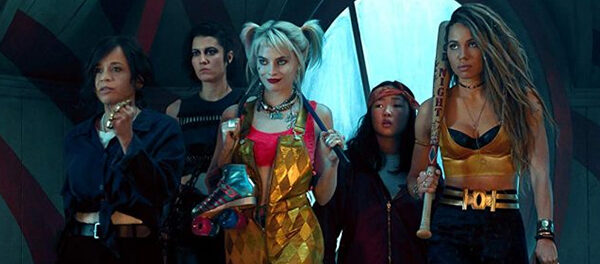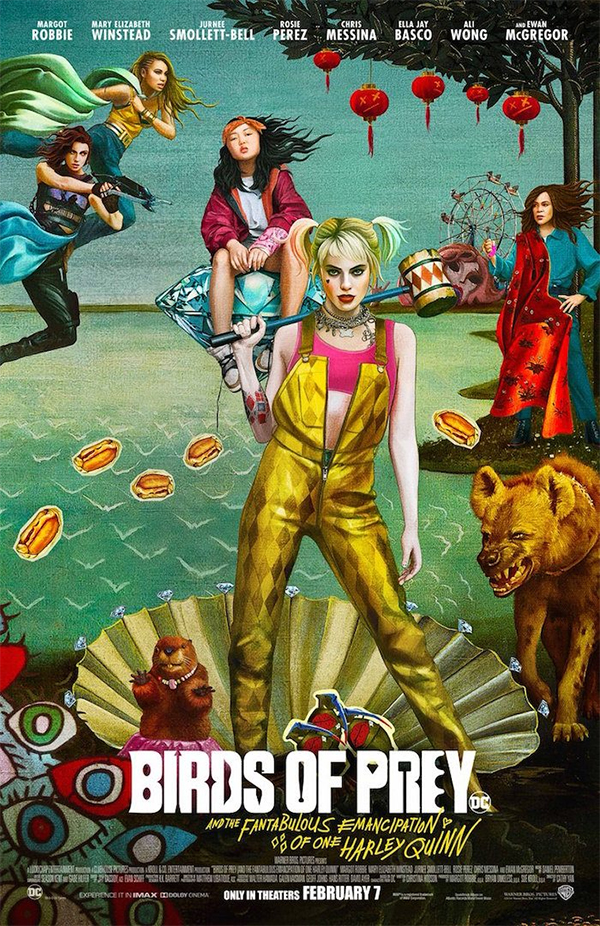 The biggest mistake Warner Bros made with their DC Comics properties was trying to emulate the Marvel Studios formula, and even worse, trying to rush things. Those early attempts at trying to create a shared universe may have had some financial success but audiences were not having a good time (with the-exception-of "Wonder Woman". I believe it was a good thing that "Justice League" was a huge financial failure, because it forced the studio to reevaluate their DC films and focus on one character (or team) at a time.  Since then, each DC Character solo outing has been both critically and financially successful. "Aquaman", "Shazam!", "Joker", and now "Birds of Prey" are delivering the goods without being weighed down by the pressure of connecting them with other films. So how does "The Fantabulous Emancipation of One Harley Quinn" fair as a semi-follow up to the middling "Suicide Squad"? It is a whole lot more fun and without question, the most bonkers DC film to date.
As the film opens, The Joker and Harley Quinn have just broken up. Although Quinn is now living on her own in a small apartment over a Chinese take-out place, she hasn't told anyone that she is no longer with Mr. J. You see, being the girlfriend of the Joker offers Harley protection. If it became public knowledge that she was on her own, everyone with an axe to grind, would be sharpening those axes. Well, the secret doesn't remain a secret for long and now everyone wants a piece of Harley, including the crime lord, Roman Sionis (Ewan McGregor). The only thing keeping her alive is that she might be able to help retrieve Roman's valuable diamond that was stolen by a young pick pocket (Ella Jay Basco).
Director Cathy Yan's sophomore feature film is a truly wild ride and she makes some bold choices as a filmmaker. Working off-of a script by Christina Hodson ("Bumblebee"), the pair know exactly what their target audience wants in a ladies-of-Gotham flick. Thankfully the entire cast delivers. Robbie is unstoppable as the Clown Prince of Gotham's ex-girlfriend and the way she navigates through her loneliness and fight for survival is much more powerful than one might expect. Jurnee Smollett-Bell makes sure that her Black Canary is a badass.  I am also pleased to see Rosie Perez back on the big screen as she has always had a great screen presence. However, the two stand-outs here are Mary Elizabeth Winstead who portrays The Huntress as a socially awkward young woman.  Her interactions with the other ladies were some of my favorite moments. Finally, we get to Ewan McGregor who is the film's villain, Roman Sionis aka Black Mask. Let me be totally clear. McGregor delivers one of the best comic book villains in years. As great as the Marvel films are, the villains are never as much fun as McGregor is here.
As far as tone and energy, "Birds of Prey" reminds me a little bit of 1995's "Tank Girl". Yes, that film wasn't much of a success, but I have always been a fan. I could also understand why Margot Robbie has shown interest in remaking the film after watching her latest performance as Harley Quinn. "Birds of Prey" also earns its' R-rating and I am thrilled that studios are more willing to take chances like this, especially for a property that would normally be more appealing to younger viewers.
Not everyone is going to love "Birds of Prey". This thing is excessive in every way and you would have to be in the mood for that kind of storytelling. This is the kind of crazy film that I very much wanted "Suicide Squad" to be. "Birds of Prey" is violent, funny, bloody, and never takes itself too seriously. I had a lot of fun with this one.
By: Marc Ferman