Blind Fury (Special Edition): Blu-Ray Review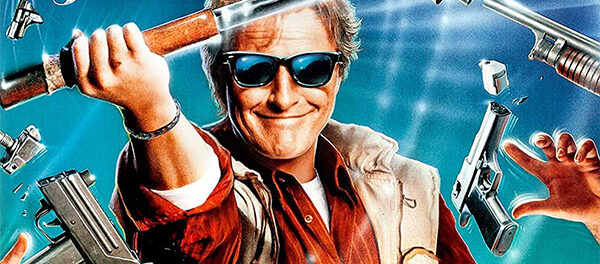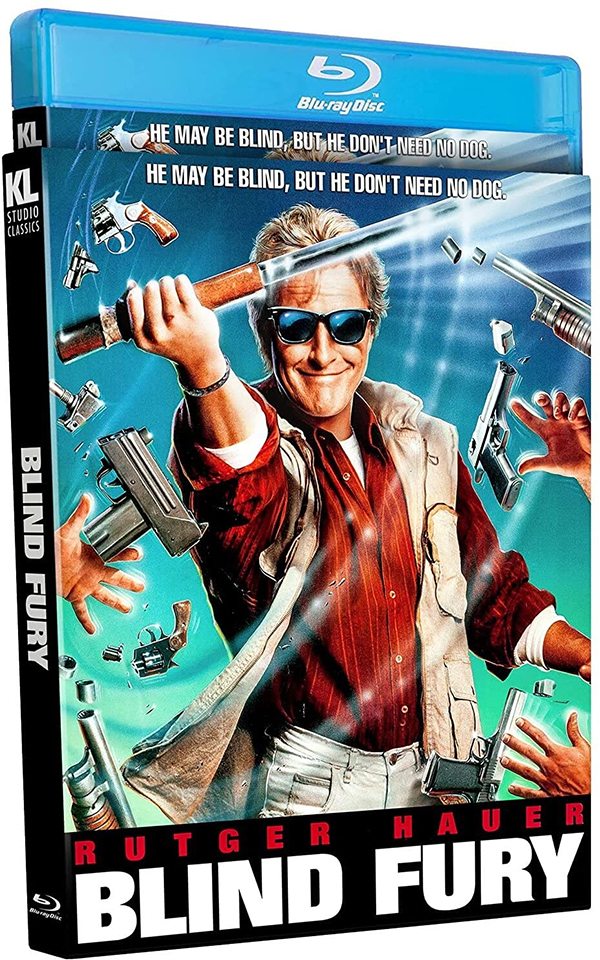 While less than a year ago another Blind Fury Blu-ray was released via Mill Creek, this week we get a Special Edition release from Kino Lorber. While I haven't screened Mill Creek's release, the main difference between the two disks is that the special edition included a new audio commentary by screenwriter Charles Robert Carner.
A few years before helming the Harrison Ford/ Jack Ryan films Patriot Games and Clear and Present Danger, director Phillip Noyce gave us a couple of drastically different features in 1989. First was the thriller Dead Calm starring Nicole Kidman, Sam Neill and Billy Zane.  The next was the action-comedy Blind Fury starring Rutger Hauer as a blind war veteran who has learned how to master the way of the sword.
Nick Parker (Hauer) was thought to be dead while missing in action. It turns out he was rescued by local villagers in Vietnam after being blinded by an explosion. Nick was nursed back to health by the villagers and once he was strong enough, they taught him to rely on his other senses like sound and smell. While doing so, he learned to be an expert swordsman without the ability to see.
Two decades later Nick returns to the United States and seeks out his old war buddy Frank Deveraux (Terry O'Quinn). What he finds instead is Frank's ex-wife Lynn (Meg Foster) and her son Billy (Brandon Call) living in Miami. However, Frank has been residing in Reno, Nevada and has gotten himself mixed up with some very dangerous people. Casino owner MacCready (Noble Willingham) is in some financial trouble and because of this, he is forcing Frank to use his skills as a chemist to produce designer drugs that he can sell to raise the money he needs. To assure Frank's cooperation, MacCready sends his goons to Miami to kidnap Billy, which results in the death of Lynn. Now Nick must protect Billy from those who are after him.
While there is a lot of stuff in Blind Fury that defies logic, this was a fun action vehicle for Hauer, who was mainly known for playing a bad guy. While Call got on my nerves at times, it is Hauer who carries the film. Fight scenes are never easy to perform. However, doing them while pretending to be blind is another level. Those are the sequences that help make the film a fun ride. Blind Fury is mostly predictable and there isn't much there as far as story goes, but seeing the late Hauer playing a blind guy with a walking stick/sword is even more fun than watching him play a hobo with a shotgun.
Blu-ray Extras:
NEW Audio Commentary by Screenwriter Charles Robert Carner, Moderated by Filmmaker Douglas Hosdale
Theatrical Trailer (Newly Remastered in 2K)
Optional English Subtitles
By: Marc Ferman