The Blue Iguana: Blu-Ray Review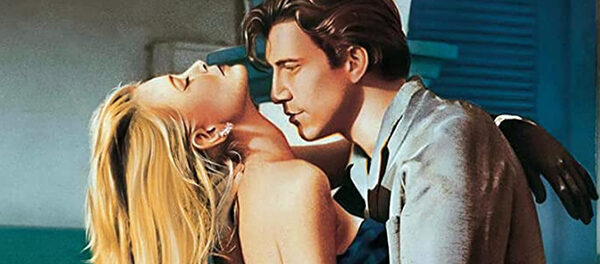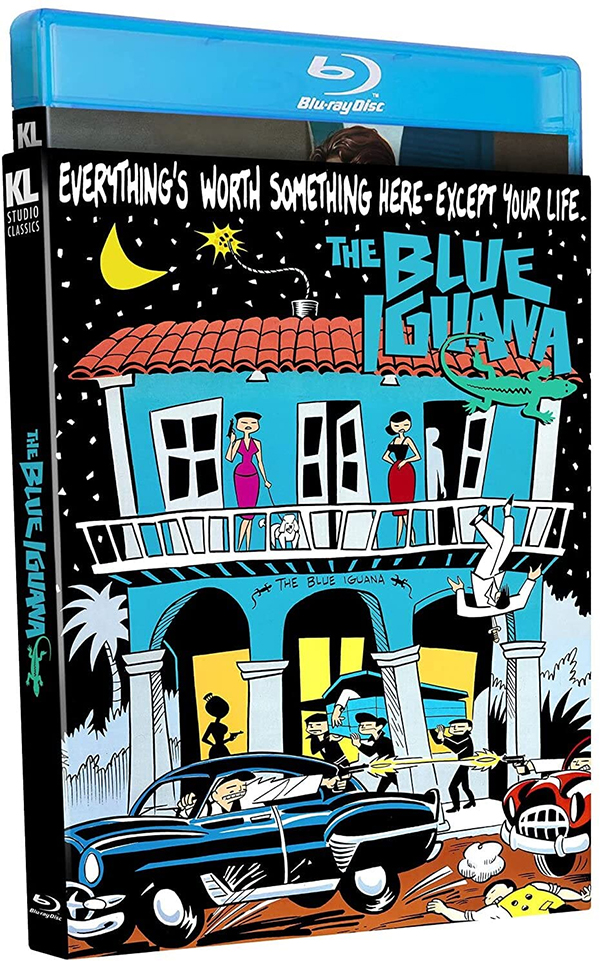 Before turning to horror in the 90's with Child's Play 2 and Man's Best Friend, the late writer/director John Lafia made his feature film debut with the action-comedy The Blue Iguana. Until now, I had never heard of this 1988 film, which stars Dylan McDermott, Dean Stockwell, Jessica Harper, James Russo, Pamela Gidley and Flea. Kino Lorber has released it this week on Blu-ray for the very first time.
Private Eye/ Bounty Hunter Vince Holloway (McDermott) has been having a string of bad luck lately. When a couple of detectives (Tovah Feldshuh and Dean Stockwell) blackmail him into going to the crime-riddled town of Diablo in Mexico to recover $20 million in drug/blood money from a crooked bank run by Cora (Harper). It is at the local bar known as the Blue Iguana where Vince's plan starts to take shape. He reluctantly partners with the owner, Dakota (Gidley) and a local teenager named Yano (Yano Anaya) to help him execute things. Vince's biggest hurdle is getting around Diablo's crime-lord Reno (Russo) and his goons, including Floyd (Flea). Between Reno's gang and Cora's extensive security, it's going to take some serious luck to not only get into the bank vault, but stay alive long enough to escape with the money.
The Blue Iguana is basically a parody of detective films and not a very good one. While McDermott does his best to carry his first starring role, the material he had to work with is jarring at times. For a film that tries to be a zany, I think rock legend Flea was the only one in the cast with the energy needed to help make it fun. The late Dean Stockwell who was great that same year in Married to the Mob isn't given anything to do except hit people repeatedly with a leather slap jack (I believe). If you happen to be a fan of The Blue Iguana, then you should be happy that it's finally available in 1080p.
Blu-ray Extras:
Theatrical Trailer
Optional English Subtitles
By: Marc Ferman