Blue Jasmine: Movie Review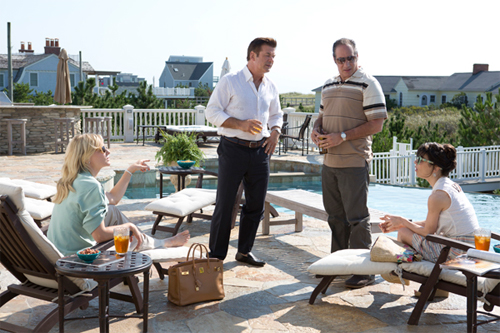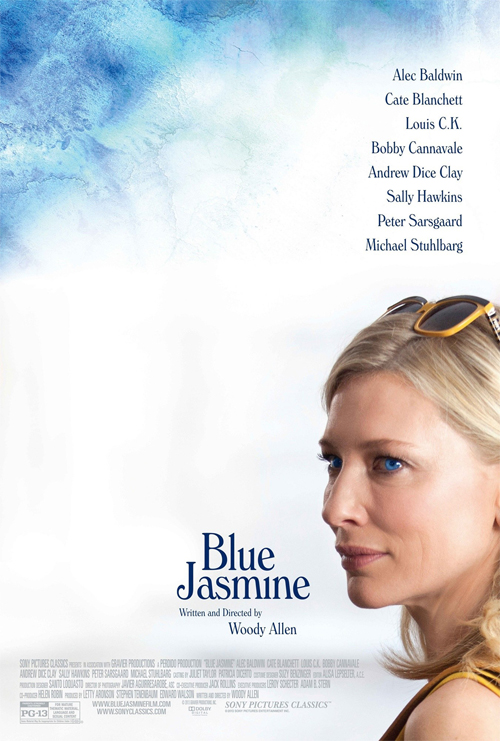 All of the Academy Award buzz going around about Cate Blanchett's performance in the new Woody Allen film "Blue Jasmine" is well justified.  She is absolutely fantastic.  The problem is that I am not a fan of Woody Allen's directorial work and as great as Blanchett is, I just didn't care for the movie as a whole. If you feel the same way as I do about the writer/director, then no matter how great you hear "Blue Jasmine" is, you will most likely not enjoy the film.
Jasmine (Blanchett) life is turned upside down when her husband Hal (Alec Baldwin) is not only sent to prison for real estate fraud, but also commits suicide while incarcerated.  She is left friendless and penniless by the government and is forced to move in with her sister Ginger (Sally Hawkins) and her two kids.  Jasmine is also going through an extreme mental breakdown, talking to herself in public as she reflects on moments in the past. 
Jasmine is such a selfish and unlikable person as well.  While living with Ginger, she influences her into breaking up with her loving boyfriend Chili (Bobby Cannavale).  This isn't the first time Jasmine had a negative effect in Ginger's relationships. She also played a role in the demise of Ginger's first marriage to Augie (Andrew Dice Clay).
"Blue Jasmine" is all about Blanchett, even though the supporting cast is great too, especially Hawkins.  I just wish that the film was as engaging as the characters in it.
By: Marc Ferman