The Spectacular Now: Movie Review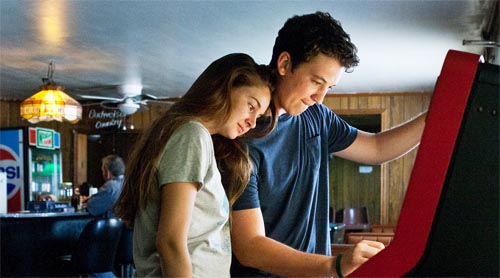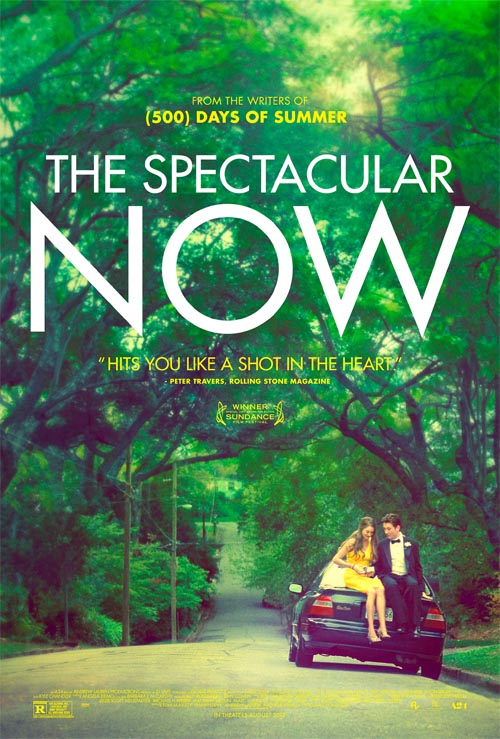 Director James Ponsoldt's "The Spectacular Now" my not be a spectacular film, but it does feature a spectacular performance from its' star Miles Teller and along with his co-star Shailene Woodley, they share phenomenal chemistry.  Even with its' flaws, "The Spectacular Now" is quite engaging.
Sutter (Teller) is a high school senior who has always been the life of the party. He knew how to have fun, but when his girlfriend Cassidy (Brie Larson) leaves him for someone else, his drinking gets even more out of control.  After a night of excessive drinking, Sutter wakes up on a stranger's lawn, looking up at Aimee Finecky (Woodley). Aimee is a  sci-fi reading smart girl who normally wouldn't be the type Sutter would associate with, but they quickly become close friends. 
Teller is simply amazing in his first leading role and he shows us that he can do much more than comedy. His previous films were the remake of "Footloose", "Project X", and "21 & Over".  and the young actor was a stand-out in each of those films. I could argue that they were better films just because he was in them….especially for the "Footloose" remake.   Teller does a great job showing us how confused and full of anger his character is and it becomes all the more evident after he meets his absentee father (Kyle Chandler) for the first time in nearly 10 years.
The only issues I really had with "The Spectacular Now" was with its' pacing, but aside from that, this is a movie that is totally worth checking out.
By: Marc Ferman