Body Slam: Blu-Ray Review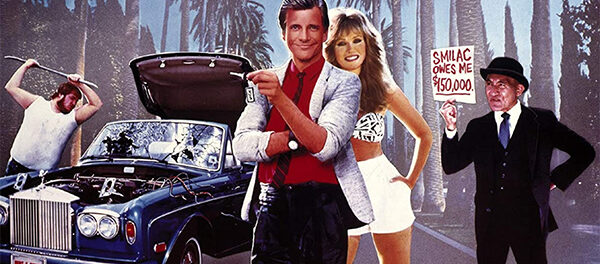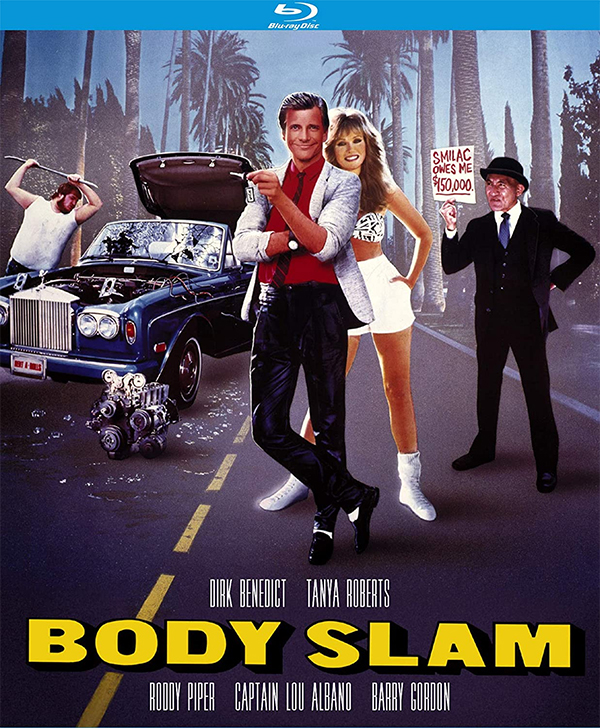 Stuntman-turned-director, Hal Needham was probably best known for the string of films he worked on with Burt Reynolds. The first two Smokey and the Bandit films, as well as Cannonball Run and its' sequel. Can't forget Stoker Ace and Hooper, in which Burt Reynolds played a stuntman. In the mid-80's Needham went with more trendy sport-related films like the BMX race flick, Rad and the pro-wrestling comedy Body Slam which arrives on Blu-ray for the first time. Originally set for a theatrical release in 1986, Body Slam was delayed due to troubles behind the scenes between Needham and the producers. It eventually went direct-to-video in 1987 and the filmmaker never directed a theatrical release again.
Up until now, I had never seen Body Slam. The only 80's wrestling film that has ever come to mind was 1989's No Holds Barred and that honestly wasn't all that great. The film stars A-Team's Dirk Benedict as M. Harry Smilac, a music promoter who has fallen on hard times. Living in serious debt, can't seem to sign any talent and is not even able to book a decent gig for local band he works for.  He owes his attorney so much money that he agrees to take a job finding musical acts for a fundraiser in-order-to pay down what he owes.
Things begin to change for Smilac when he unknowingly agrees to manage pro-wrestlers Quick Rick Roberts (Roddy Piper) and Tonga Tom (Sam Fatu). Their new agent knows nothing about the sport, but when Smilac has the brilliant idea of combining the wrestling with live rock-n-roll, he takes Rick, Tom and the band on the road, where they start selling out venues across the country. This doesn't sit well with Captain Lou Murano (Lou Albano), who profited off the two wrestlers before Smilac stepped in and he will stop at nothing to take this new competition down.
Body Slam has a great deal of issues and that is most likely why the filmmaker and producers were at odds. However, those who grew up loving wrestling in the 80's are sure to get a kick out of seeing many of their childhood heroes pop-up in the film. Kino Lorber has delivered a brand new 2K master that looks quite impressive and if you love the film, you will surely be pleased with this presentation.
Blu-ray Extras:
Brand New 2K Master
NEW Interview with Actor Barry Gordon
Two Theatrical Trailers
By: Marc Ferman