Tomb Raider (2 Movie Collection): 4K UHD Review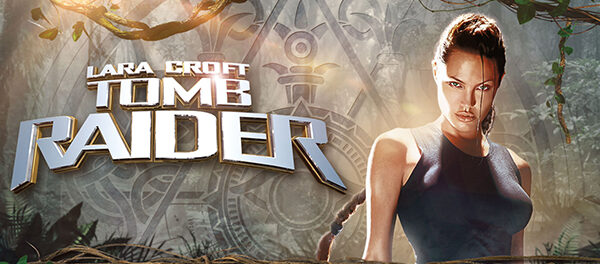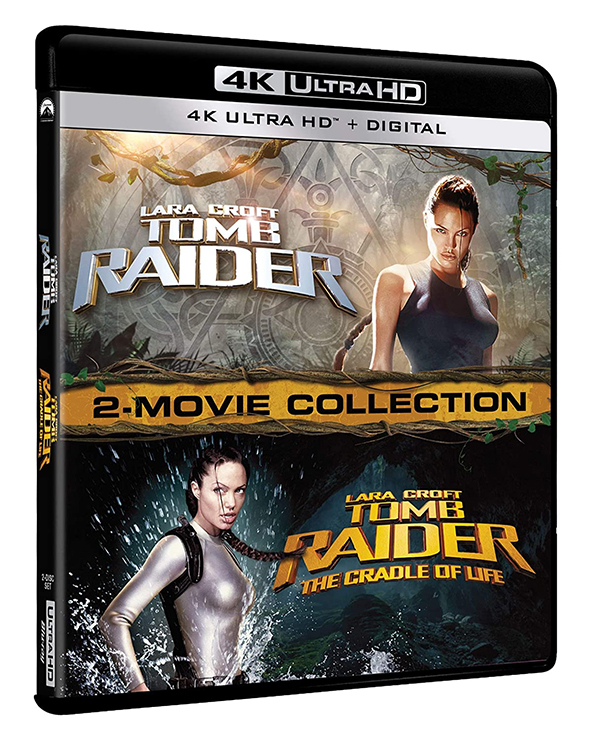 Just in time for the 20th anniversary of Laura Croft: Tomb Raider, we are getting a 4K UHD 2-Movie Collection that includes the original film and its' superior 2003 sequel, The Cradle of Life. To be fair, neither film is that good, but at least the latter had a sense of fun that the first film was seriously lacking. One of the main reasons I feel Cradle of Life succeeds where the first film failed, is that Jan de Bont (Speed, Twister) took over directing duties when Simon West didn't come back. Don't get me wrong, I loved Con Air, but de Bont has a better sense of how to direct large scale action.
Laura Croft: Tomb Raider introduces us to the popular video game character, brought to life by the perfectly cast Angelina Jolie, who manages to deliver am impressive English accent. After her father passed (played in flashbacks by real-life father Jon Voight), Laura discovers a key that unlocks powerful ancient artifacts, and the sinister Manfred Powell (Iain Glen) will stop at nothing to get his hands on them. This includes taking out Laura Croft. A Pre-bond Daniel Craig is also on hand as Croft's archaeological competition who just so happens to be working with Powell for a nice payday. Tomb Raider feels like it is trying to be a female led Indiana Jones but lacks any of the true adventure spirit or charm of those films.
Next, we get to the sequel, Cradle of Life, in which Laura Croft must stop brilliant scientist Jonathan Reiss (Ciarán Hinds) from getting his hands on the mythical Pandora's Box, which would cause massive devastation if he finds it. A pre-famous Gerard Butler plays Terry Sheridan, a soldier-turned-mercenary who is freed from prison to help Laura keep the box out of Reiss' reach. While the follow up is about as lazy and uninspired at the first film, at least here it moves along at an improved pace and this time around, the action is at least well staged and entertaining. However, Jolie is a little less engaging as Croft this time. So, I guess there is a trade-off. I still prefer this one.
When it comes to the new 4K disks, both films are presented in HDR10/Dolby Vision and although Laura Croft: Tomb Raider looks fine, it is the Cradle of Life disk that is most impressive. Much of this has to do with the film's themselves, as the sequel was always more visually striking. Just looking at the opening sequence in Greece or action sequences taking place in the neon-lit cities. The sequel has much more of a visual flair. The 5.1 DTS-HD audio is nearly flawless on both films with absolutely no complaints here.
If you are a fan of these Laura Croft films (I prefer the reboot), then this 2-disk set might just be for you.
By: Marc Ferman