Bohemian Rhapsody: Movie Review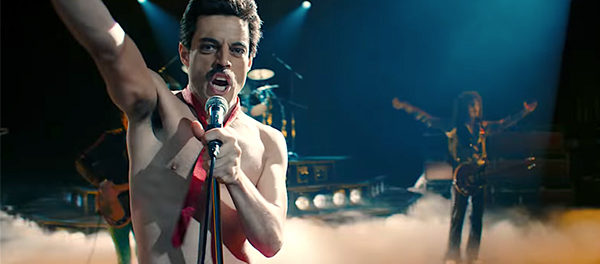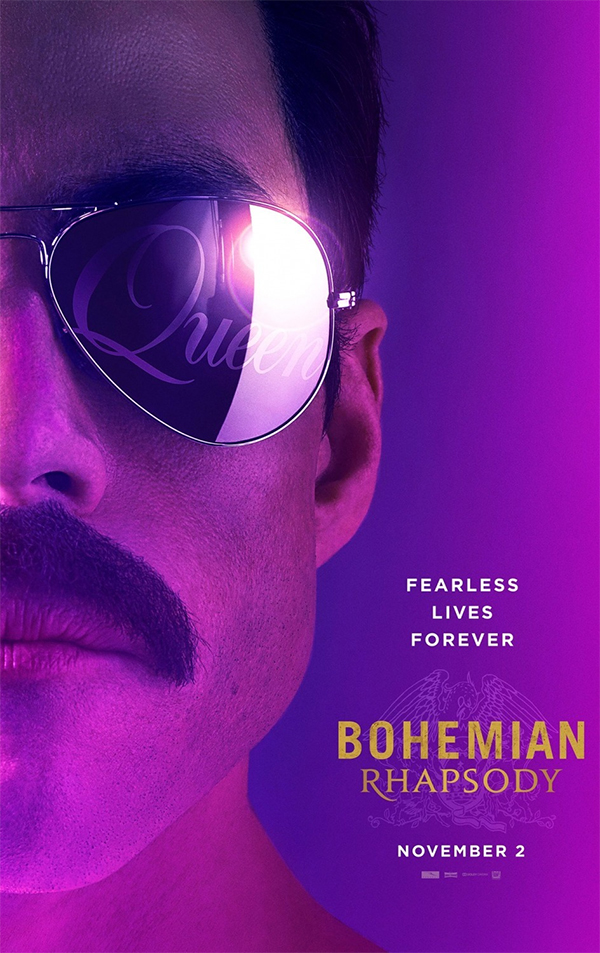 The "Queen" biopic, "Bohemian Rhapsody" has taken quite a bit of time to make it to the big screen. For various behind-the-scenes reasons, the production was never able to come together. Directors and stars continually dropping out of the project.  When the film went into production, director Bryan Singer was fired midway through filming and Dexter Fletcher (who is also helming next year's Elton John biopic "Rocketman") was brought in to finish the movie.  Needless-to-say, I like many others, had a bad feeling about what the finished product would be like. Surprisingly, I enjoyed it, even if I didn't buy it as being accurate.
I am a sucker for music biopics, even if I was never a big fan of the artist.  I never listened to Jerry Lee Lewis's music, but I loved 1989's "Great Balls of Fire", and that isn't even a very good movie. I don't own a single record from "Queen" but they have some amazing songs. There is no denying that "Bohemian Rhapsody" is a superficial paint-by-numbers story about the infamous Freddy Mercury that does little more than glance over his life without giving us more insight into who he was.
The film begins with Freddie working as an airport baggage handler, despite his parents not understanding their son's choice to stay out all night, he heads to a local bar to watch a live show. When the lead singer of the band that was playing quits, Freddie introduces himself to the remaining members, and a new band is formed. Roger Taylor (Ben Hardy), John Deacon (Joseph Mazzello) and Brian May (Gwilym Lee), along with Freddie Mercury, form "Queen".  It isn't long before they are discovered by EMI's Ray Foster (Mike Myers).  When Ray refuses to release the band's six-minute rock-opera single "Bohemian Rhapsody", they decide to take matters into their own hands and it becomes a massive hit.
Although his sexual identity wasn't obvious to the public, especially since he was married to Mary (Lucy Boynton), "Bohemian Rhapsody" doesn't seem to have the desire to delve deeper into Mercury's personal life. Even Mercury's freeloading manager and lover, Jim Hutton (Aaron McCusker) is written in such a generic way. Very few moments in "Bohemian Rhapsody" ring true, which was a similar case with last year's "The Greatest Showman" (another film I enjoyed mostly for the music). However, it is Rami Malek's portrayal of the iconic singer that makes the film stand out. As I mentioned before, I was never someone who listened to "Queen" as a kid, but I had seen live performances on television and Malek makes you believe he is Mercury. I can't say that about many of the biopics I have seen.
It is harder for me to review a film like "Bohemian Rhapsody" because I feel absolutely, sure that it takes more than a few liberties and most of the times the narrative feels one sided.  Those who are more familiar with the band might feel a bit stronger about how everything plays out, especially the sappy final act that leads into the overly-long, but still awesome Live Aid performance.  I say, if you love the music of "Queen", then go check "Bohemian Rhapsody" just for the music and Rami Malek, just don't buy into everything you see on screen. There is no way Mercury's life was this bland.
By: Marc Ferman