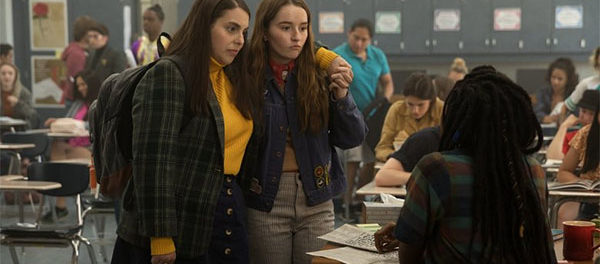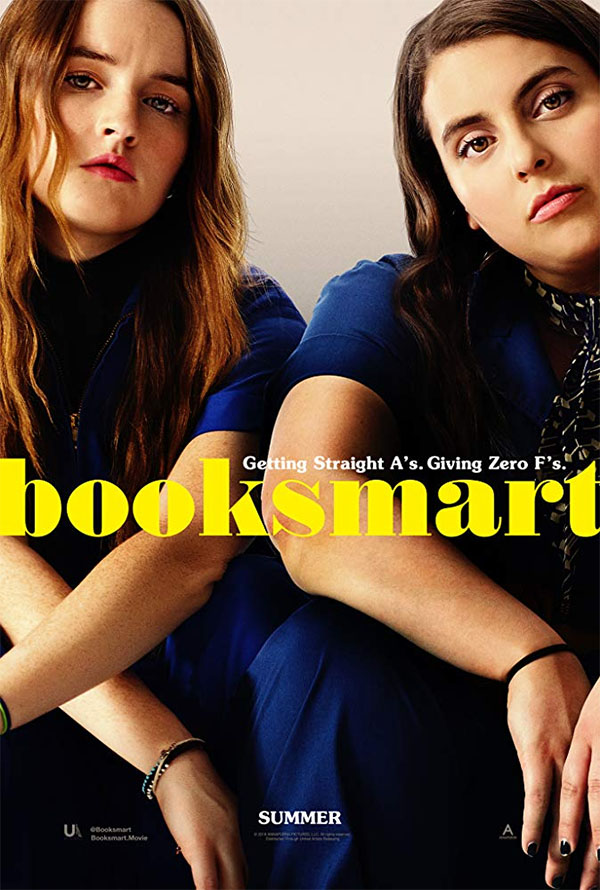 Olivia Wilde makes her feature film directorial debut with the high school comedy, "Booksmart". With the growing popularity of streaming services like Netflix, we currently live in a time where films of this nature don't often receive theatrical releases. It seems like every month, at least one new teen comedy is released. However, "Booksmart" is better and smarter than most of those films.
Amy (Kaitlyn Dever) and Molly (Beanie Feldstein) have been best friends since they were children. The two did everything together, which didn't consist of much other than studying. While their classmates were out having fun and enjoying being teenagers, Amy and Molly studied hard in order to get into great colleges. However, when Amy learns that the students who were also partying on weekends also got into great schools or hired by google, she realizes that she missed out on what it was like to have fun.  Determined to party at least one night on the eve of her graduation, she guilts her reluctant friend Amy into taking part in a night of fun.
As you might expect, "Booksmart" takes the main characters through a night of adventures and of course nothing goes to plan. I don't want to go through the list of situations Amy and Molly get into, but I will say they find themselves in some questionable situations. Part of the fun with a film like this is going along on the journey, even if it leads to a predictable outcome.
If you are thinking "Booksmart" is more of a female take on "Superbad", you would be partially right. However, Wilde and the list of credited writers deliver something more.  I can't tell you that "Booksmart" is a laugh riot, but there are quite a few funny moments. What makes it work so well is the casting of Dever and Feldstein in the leads. We absolutely buy their friendship. There is also a great supporting cast. Skyler Gisondo (from the unfortunately canceled series "Santa Clarita Diet") is obnoxiously wonderful as the class oddball, Jared. I also liked Will Forte and Lisa Kudrow as Amy's well-meaning parents. Not to mention Jason Sudeikis as the school principle with a side-job.
If you are looking for some laughs and are a fan of high school comedies with edge, you won't need your thinking cap to get into "Booksmart".
By: Marc Ferman