Breakdown: Blu-Ray Review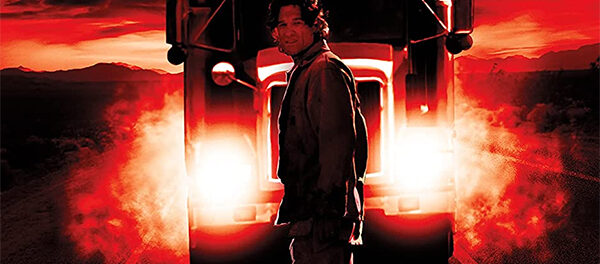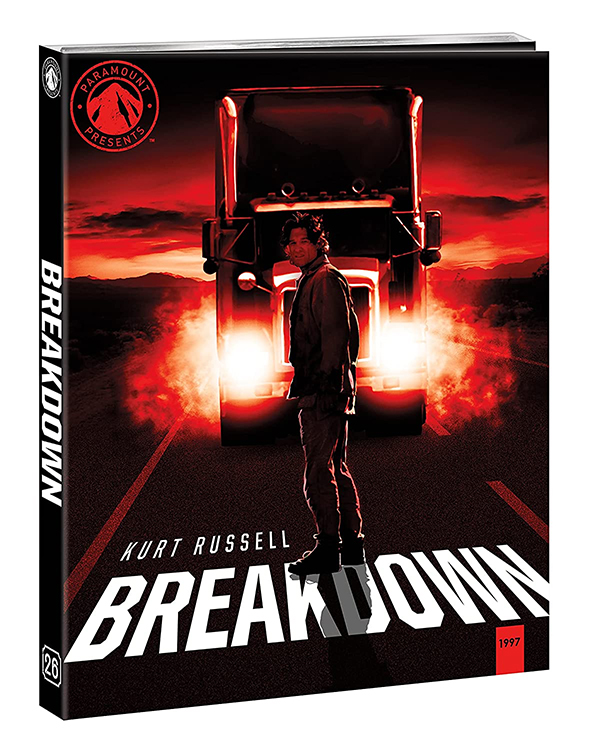 Director Jonathan Mostow is probably best known for helming 2003's flawed-yet-entertaining Terminator 3: Rise of the Machines. It was an impossible task to live up to the first two films, yet Mostow delivered a decent sequel regardless, especially compared to the two films that followed. Yes, Dark Fate is definitely, superior.  However, the director saw his first glimpse of mainstream success with the 1997 Kurt Russell thriller, Breakdown. This week that film gets the Paramount Presents treatment with a new limited-edition Blu-ray. The disk includes a new director-approved remaster from a new 4K film scan.
Jeff Taylor (Kurt Russell) and his wife Amy (Kathleen Quinlan) are in the middle of a very stressful life-change. They both quit their jobs, they are in a poor financial situation, and they have a new car they need to pay off. They are also in-the-midst of a big move to California via a road trip through the desert.  To make matters worse, their new car breaks down and a seemingly nice truck driver named Red (J.T. Walsh) offers to give them a helping hand. Amy takes a ride with Red to a diner five miles away to call for help. Jeff finally gets the vehicle working but when he arrives at the diner, Amy is nowhere to be found and nobody there has seen her. Of course, Jeff is both confused and scared. It turns out Amy has been kidnapped and Red, along with his friends Earl (M.C. Gainey) and Billy (Jack Noseworthy) want the $90 thousand that Amy led them to believe they couple has, in exchange for her life.
Breakdown was never considered one of Russell's most memorable films, but Mostow and screenwriter Sam Montgomery (TV's Unforgettable, 24) have crafted a tension filled thriller that also works because of Russell's performance. The new remaster looks great, especially in the shots set with the desert and mountain backdrops. The color rock formations really pop, as well as most of the other nature set sequences. This is also the very first time the film has been released on Blu-ray in the United States. The Dolby TrueHD 5.1 audio is also a great feature and comes in handy during the scenes involving engines and chases. The score also sounds quite fantastic.
There are quite a few new bonus features, but I think the one that will stand out the most is the audio commentary by Russell and Mostow. If you are a fan of Breakdown, this is definitely a release worth adding to your collection.
Bonus Features:
Commentary by director Jonathan Mostow and Kurt Russell—NEW!
Filmmaker Focus: Director Jonathan Mostow on Breakdown—NEW!
Victory Is Hers – Kathleen Quinlan on Breakdown—NEW!
A Brilliant Partnership – Martha De Laurentiis on Breakdown—NEW!
Alternate Opening—NEW!
Alternate Opening with commentary by director Jonathan Mostow—NEW!
Isolated Score—NEW!
Theatrical Trailers
By: Marc Ferman