Brighton Beach Memoirs: Blu-Ray Review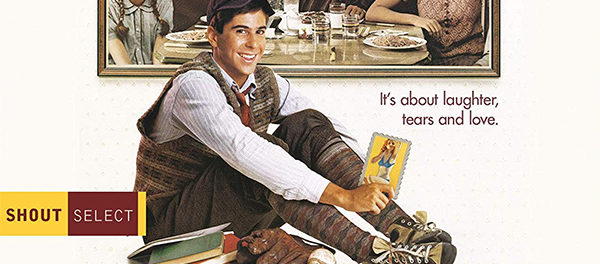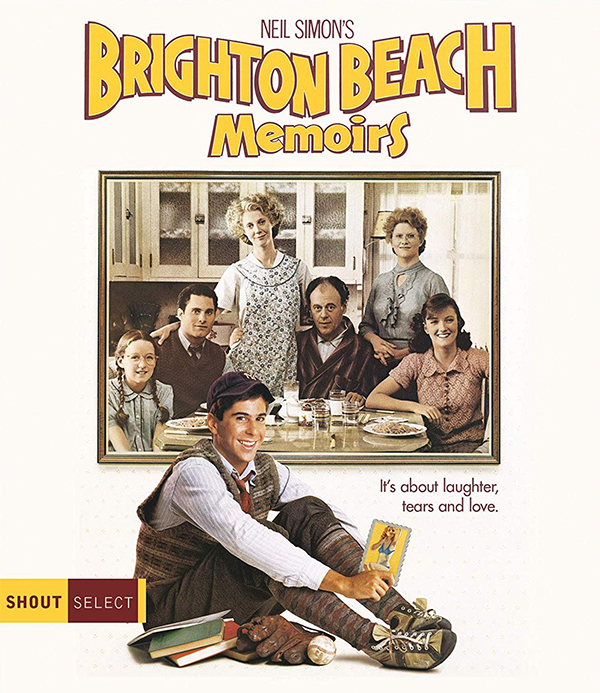 Arriving on Blu-ray this week is 1986's "Brighton Beach Memoirs", which is based on the first of three semi-autobiographical plays written by Neil Simon.  This was the break-out role for star Jonathan Silverman who had previously done some work on Television. I was thirteen-years-old when "Brighton Beach Memoirs" was released, and growing up in a Jewish family, I of course went along with my family to see it.
For those who are not familiar with the story, it follows fourteen-year-old Eugene Morris Jerome (played by a much older looking Silverman). Eugene has just hit puberty and all he can think about is sex. The only person he can talk to about it is his older brother Stanley (Brian Drillinger). Eugene is turned on by not only his older neighbor, but his cousin Nora (Liza Waltz) as well.
Aside from Eugene's raging hormones, there is the rest of his family, who are dealing with their own struggles.  Because "Brighton Beach Memoirs" was adapted from a stage-play, the film is structured like one. However, it doesn't always work. The direction by Gene Saks feels like the biggest issue here. The other being that Silverman's Eugene feels like he should be on a stage and not in the real world.  The performances are rarely believable.  That doesn't mean "Brighten Beach Memoirs" doesn't have its' charms.  I did like many of the scenes, especially involving Eugene's mother (Blythe Danner).
If you are a Neil Simon fan and don't already own this title, you may want to ad it to your collection, though don't expect much as-far-as bonus content.
Bonus Features
By: Marc Ferman