Children of the Corn (Special Edition): 4K UHD Review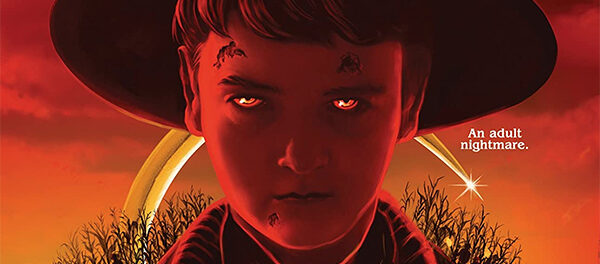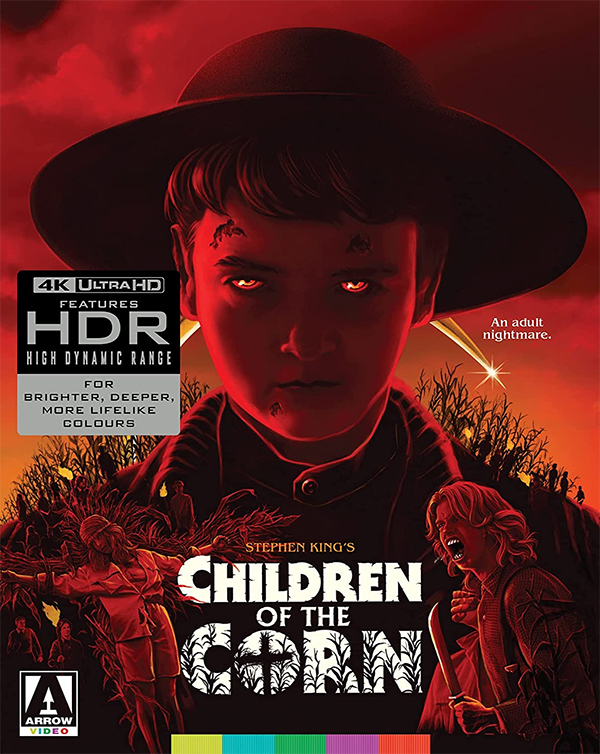 Four years ago, Arrow Video released the Special Edition Blu-ray for Children of the Corn, which was an impressive 2K Restoration. This week, we get a 4K restoration from the original camera negative and the difference between the two releases is quite noticeable thanks to the Dolby Vison presentation.
As I mentioned in my review of the 2017 release… Children of the Corn may be one of the most well-known of Stephen King film adaptations but it's not one of the best.  Regardless, John Franklin and Courtney Gains shine as Isaac and Malachai.  The casting of these two actors is what worked best for me.  Children of the Corn is also the film that introduced me to Linda Hamilton, released just a few months before The Terminator.
The setting of Children of the Corn is primarily outside, and that's where the Dolby Vision really shines. The country setting, especially the corn fields look rich. It is not a brightly lit film. Even though this release undoubtedly looks sharper than Arrow's Blu-ray, I wouldn't say it's a required upgrade if you own the previous release. The audio seems to be exactly-the-same and the bonus features have been ported over. Arrow had already released a stellar jam-packed disk in 2017, the only real difference here is the higher resolution. Now, if you do not already own the Arrow Blu-ray and you are a fan of the film, that is an entirely different story. Even though the older Blu-ray is cheaper, I would recommend spending a little more and getting the best presentation possible
Bonus Materials:
Brand new 4K restoration from the original camera negative by Arrow Films
4K (2160p) UHD Blu-ray presentation in Dolby Vision (HDR10 compatible)
Original Mono and 5.1 Audio Options
Optional English subtitles for the deaf and hard of hearing
Audio commentary with horror journalist Justin Beahm and Children of the Corn historian John Sullivan
Audio commentary with director Fritz Kiersch, producer Terrence Kirby and actors John Franklin and Courtney Gains
Harvesting Horror: The Making of Children of the Corn – retrospective piece featuring interviews with director Fritz Kiersch and actors John Franklin and Courtney Gains
It Was the Eighties! – an interview with actress Linda Hamilton
Return to Gatlin – featurette revisiting the film's original Iowa shooting locations
Stephen King on a Shoestring – an interview with producer Donald Borchers
Welcome to Gatlin: The Sights and Sounds of Children of the Corn – an interview with production designer Craig Stearns and composer Jonathan Elias
Cut from the Cornfield – an interview with the actor who played "The Blue Man" in the fabled excised sequence
Theatrical trailer
Reversible sleeve featuring original and newly commissioned artwork by Gary Pullin
By: Marc Ferman