Cocaine Bear: Movie Review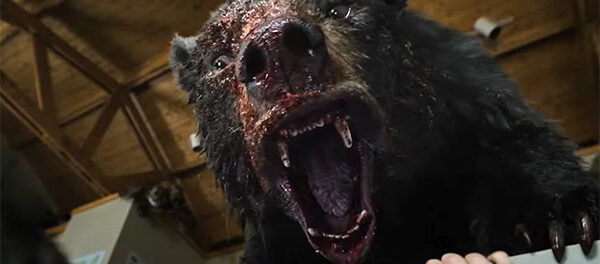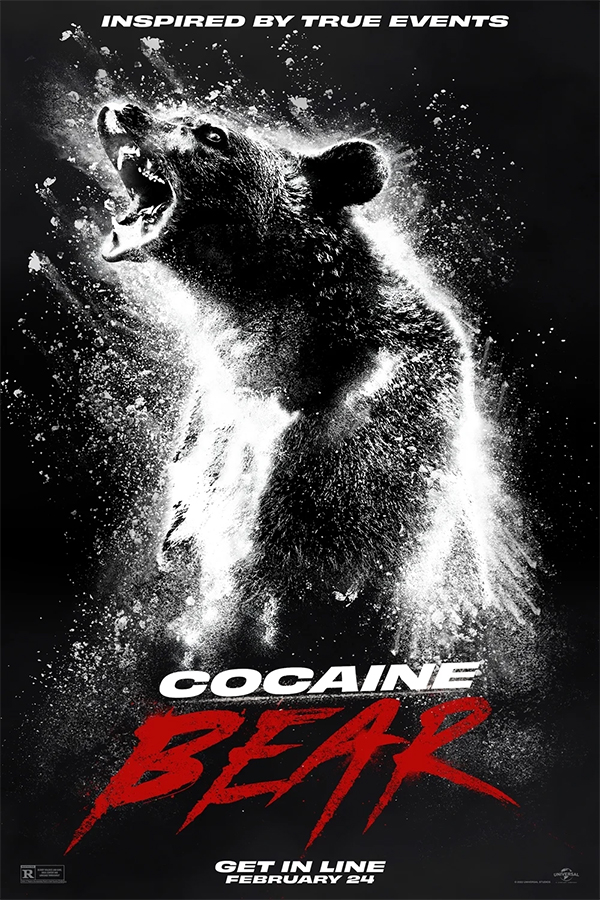 Actor-turned-director Elizabeth Banks has helmed a Pitch Perfect sequel, a Charlie's Angels reboot and now goes I.P.-FREE with her third film, which is actually based on an original idea (which was inspired by true events). In the mid-80's headlines were made when a bear consumed a bunch of cocaine that was dumped from a plane. While the real-life bear overdosed and died, while killing nobody in the process, writer Jimmy Warden (The Babysitter: Killer Queen) knew that would make for a less entertaining movie.  Cocaine Bear is exactly what the title says it is and for the most part, delivers on that promise. Unfortunately, even as a 95-minute runtime, the already thin-plot is filled with mostly forgettable characters.
Big-time drug dealer Syd Dentwood (the late Ray Liotta) is about to be in major trouble with the cartel if he is unable to locate the millions of dollars in cocaine that was tossed from an airplane over a Georgia forest. Scattered throughout the area in red duffel bags, Syd sends his son Eddie (Alden Ehrenreich) and his friend Daveed (O'Shea Jackson Jr.) out to find the missing drugs. Unfortunately, a 500 lb. black bear got into a few of those bags first and is now on a bloody rampage.
The crazed bear has plenty of victims to choose from as well. First, we have a couple of kids that are skipping school (Brooklynn Prince and Christian Convery), Sari (Keri Russell), who is in the forest looking for her daughter, a detective (Isiah Whitlock Jr.) who is looking for the drugs, a group of trouble-causing teenagers, a park ranger (Margo Martindale) and of course Eddie, Daveed and Syd who are trying to find the cocaine themselves.
I am happy to say that Cocaine Bear earns its' "R" rating and when the bear goes on the attack, things get completely nuts. There is an ambulance sequence which is so awesome, it's almost worth the ticket price alone. One of the biggest problems here is that the bear never looks real. Still one of the biggest problems with CGI animals. Since this is not a big budget movie, the CGI is even more noticeable.
The other major problem is that when we are not watching the glorious carnage, there is very little of interest going on. The cast is fine. I really liked Scott Seiss in his short but memorable role as one of the paramedics. Sadly this was Ray Liotta's final role before he passed and it was at times hard to watch his performance and not think about what was shortly to come.
While I didn't love Cocaine Bear, I did have a good time with the bloody bits and for those who are looking for some mindless entertainment and carnage, you might have a good time too.
By: Marc Ferman