House Party (2023): DVD Review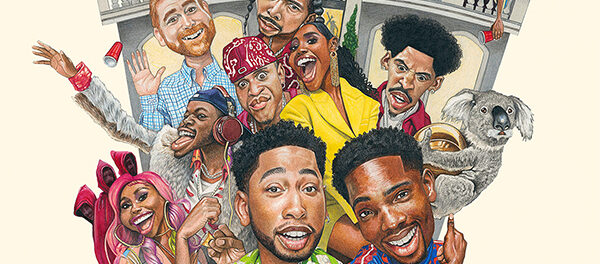 In 1990, the original House Party starring Kid n' Play was a huge hit, deservingly so. The comedy turned the hip-hop duo into a household name and House Party spawned two direct sequels and a couple of direct-to-video spin-offs. While Parts 2 & 3 were entertaining but forgettable, the original is considered by many (myself, included) to be a comedy classic. That won't stop a studio from trying keep the I.P. alive with a remake. Writers Jamal Olori and Stephen Glover (Televisions Atlanta) and music video director Calmatic try their best to recapture the magic of the original with very mixed results.
Best friends Kevin (Jacob Latimore) and Damon (Tosin Cole) have just learned that they are about to be fired from the home cleaning service that they work for. Kevin, who is the more responsible one of the due is in panic mode because now he won't be able to come up with the money for his daughter's private school tuition. When Damon discovers that the house they are currently cleaning belongs to NBA star Lebron James and that the basketball player is out of town, he convinces Kevin that they throw a house party in his mansion.
What's interesting about this new House Party is that the original film exists in the world of the new one. There is a scene where Kevin and Damon are watching that film. Plus, Kid n' Play make a cameo appearance as themselves. Yet, there are too many moments that are completely ripped from the 1990 film. We have a 3-man group (Allen Maldonado, Melvin Gregg and Rotimi) that are hunting down Damon to kick his butt. Those parts were originally played by the group Full Force in 1990. We have the weird DJ friend and of course the love interests. Plenty of changes have been made to set this one apart, but not in a good way. A puppet koala getting stoned and then attacking people isn't funny and many of the jokes here just don't land. While the new House Party has its' moments, there aren't enough of them to make this party worth attending.
By: Marc Ferman