Creepshow: Season 1 (Blu-Ray Review)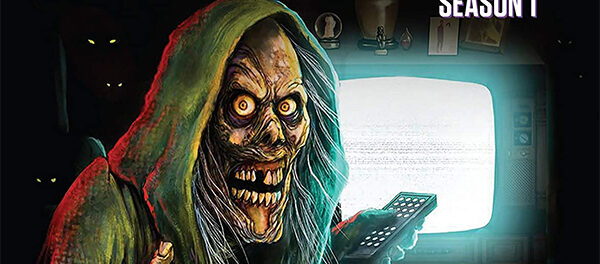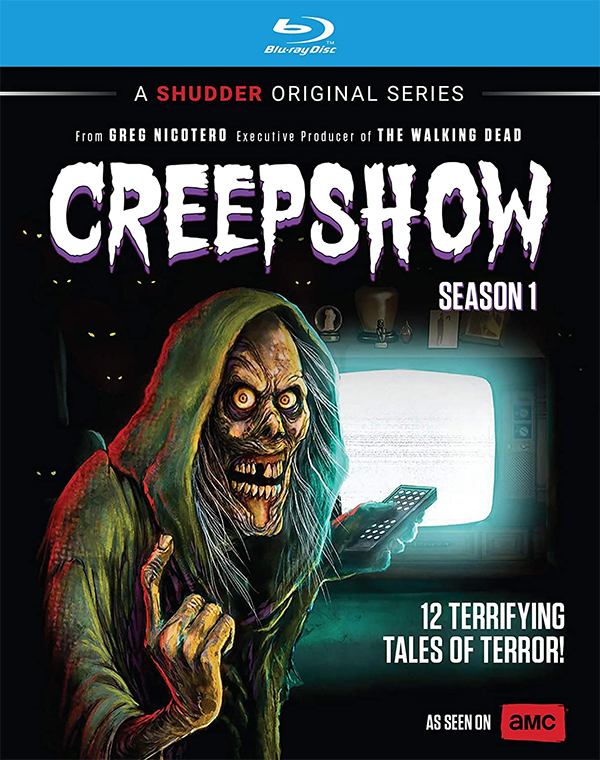 Arriving this week on Blu-ray and DVD is the first season of Shudder's hit anthology series, "Creepshow", based on the 1982 film and its' 1987 sequel. As a big fan of the George A. Romero and Stephen King classic, I was eager to see what the series would bring to The Creep's universe. After streaming a few episodes on Shudder, I have to say, I didn't have much desire to finish the season. It wasn't so much the lack-of-budget, but I found myself incredibly bored by the first few stories I watched.
Initially I had no plans to return to the first season of "Creepshow", but when I had the chance to review the Blu-ray release, I figured I would revisit it and view all twelve tales-of-terror. There are technically six episodes with two stories in each. The various episodes are directed by Greg Nicotero ("The Walking Dead"), Tom Savini (Dawn of the Dead), John Harrison (Book of Blood), Rob Schrab ("Community"), David Bruckner (The Ritual) and Roxanne Benjamin (Body at Brighton Rock), s there is no lack-of-talent behind the camera.
Out of the twelve tales, two of them stood out as my favorites. First there was John Harrison's "Night of the Paw", starring Bruce Davison and Hannah Barefoot, which centered on a mortician who Is visited by a mysterious woman, although he is living with a much darker secret.  My other favorite would be Roxanne Benjamin's splat-tastic weight-loss horror/comedy, "Skincrawlers". This one was by far the most fun and catered to my warped sense of humor. The various other stories center on the likes of werewolves, lake monsters, vengeful ghosts and more.
Although I wasn't a fan of "Creepshow" season one for the most part, I am a bit curious to see what season two will offer. Like many anthologies, some tales are better than others. I would like to see the producers continue to bring in fresh and exciting talent and maybe raise the budget of each episode a little bit.
Special features
Cast and Crew Interviews
Behind the Scenes Footage
Creepshow Season 1 Easter Eggs Featurette
Audio Commentaries with Cast and Crew
Episode and Comic Art Photo Galleries
Comic Art Booklet and more!
By: Marc Ferman