The High Note: Movie Review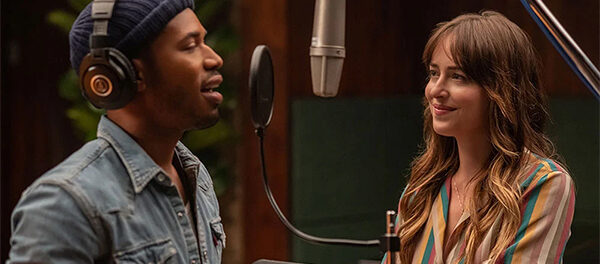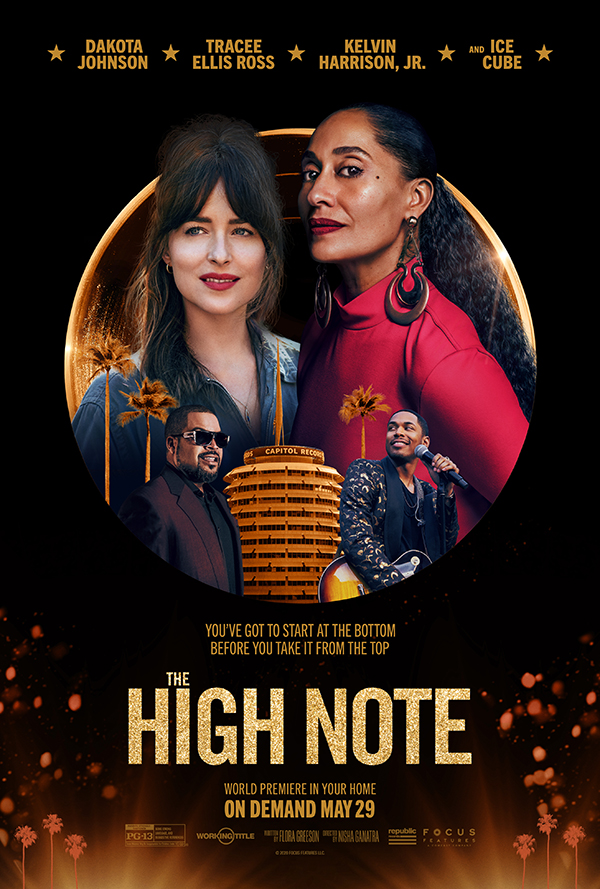 Director Nisha Ganatra follows up her 2019 comedy-drama "Late Night" with the romance-drama, "The High Note", written by first-time screenwriter, Flora Greeson.  Both films share a similar outline. Both stories are centered around famous entertainers, struggling to keep their careers afloat. There is also a younger person in their lives who in some way are-able-to help them get another chance in the spotlight. "The High Note" and "Late Night" are far from the same film, but it's hard to ignore how much they have in common with each other. Having said that, I will admit that I found Ganatra's latest effort to be far more entertaining, thanks in no-small-part to the wonderful cast and music.
Maggie (Dakota Johnson) has been the personal assistant to music icon Grace Davis (Tracee Ellis Ross) for a few years, but her dream is to be a music producer herself. When Maggie isn't busy being at Grace's beck-and-call, she is secretly remixing the one-time superstar's classics in her apartment.
Both Maggie and Grace are at a crossroads in their lives.  Grace's long-time manager Jack (Ice Cube) wants his client to take a residency gig in Las Vegas.  Grace on the other hand very much wants to record a new album. Maggie feels that Grace should record new music, but nobody seems to want the opinion of an assistant. Maggie's dream of producing gets one step closer when she meets a young and charming singer named David (Kelvin Harrison Jr.), the two wind up making beautiful music together, in the studio and in life.
Where "The High Note" lacks in originality and unpredictability, it makes up for in charm and likability.  All of the leads here are so enjoyable to watch, most notably, Ross and Harrison Jr. Ice Cube also makes for a very believable manager and delivers a few laughs in the process. Originally planned for a theatrical released, with theaters currently closed, "The High Note" will be heading to On Demand, this Friday.
By: Marc Ferman