Deadly Friend (Collector's Edition): Blu-Ray Review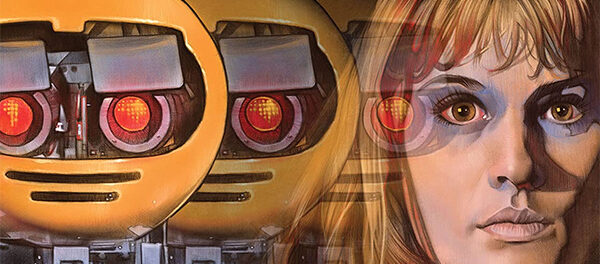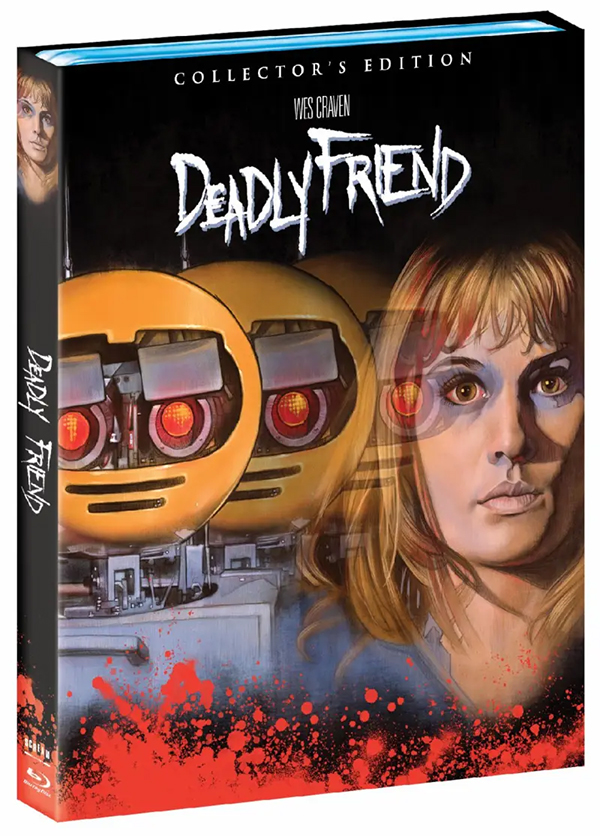 I have always considered Wes Craven's 1986 sci-fi/horror film, Deadly Friend the strangest of his entire filmography. The late filmmaker I felt had a knack for successfully shifting tones in his films, like Scream, People Under the Stairs and Shocker. While those mixed horror and comedy,
Deadly Friend was more of a horror, romance, sci-fi fantasy that doesn't really work on any level. There is a very good explanation for that though. You see, the film was adapted from the Diana Henstell novel Friend, and Craven intended the film to be somewhat like 1984's John Carpenter film, Starman. However, Deadly Friend would focus on the strange romance between the two teenagers. After poor test screenings, the studio demanded more violence and gore, so six scenes were shot, including the infamous death by basketball.
Not only were these six scenes included, but the film was also seriously edited and was now something completely different. I would love to see Craven's original cut of the film, but I have a feeling that will never happen. Deadly Friend has gone on to become a cult classic and as a Craven fan, I am quite happy that the film has made its' way onto Blu-ray for the first time in the United States. Shout! Factory has delivered a new 2K scan and it looks quite good.
For those unfamiliar, the story centers on Paul (Matthew Laborteaux), a teenage science genius who has built a robot with artificial intelligence named BB (voiced by Roger Rabbit himself, Charles Fleischer). Paul and his mother (Anne Twomey) have just moved into their new house, and it doesn't take long for Paul to make a couple new friends in Tom (Michael Sharrett) who is the local paperboy, and Paul's neighbor, Samantha (Kristy Swanson).
When Samantha's abusive father knocks her down the stairs, he causes severe brain damage. Paul believes he can save her by taking her body from the hospital and putting the chip from BB's brain into hers. Of course, he needs his new friend Tom to help him.  While the process does re-animate Sam's body, it seems to be BB who is in control and the robot clearly has it's sights set on revenge on all the rotten people in the neighborhood. If I was to describe Swanson's performance, I would say it would be kind of like a zombie that is trying to move like Robocop (even if Robocop came out a year later).
While I am sure Craven's original cut would have made for a much better film, it is the stuff that the studio demanded to be included that at least makes the final cut somewhat memorable. Anne Ramsey's exploding head by basketball remains a cinematic classic that will forever be etched into my brain.
For those who are fans of Deadly Friend, this Collector's Edition includes new interviews with actress Kristy Swanson, screenwriter Bruce Joel Rubin, makeup effects artist Lance Anderson and composer Charles Bernstein.
Bonus Features:
NEW HD 2K Scan Of The Film From The Interpositive
NEW Hey Sam, Nice Shot – An Interview With Actress Kristy Swanson
NEW Written In Blood – An Interview With Screenwriter Bruce Joel Rubin
NEW Robots, Ramsey And Revenge – An Interview With Special Makeup Effects Artist Lance Anderson
NEW Samantha's Symphony – An Interview With Composer Charles Bernstein
Original Theatrical Trailer (In English, Spanish, And German)
Original TV Spots
By: Marc Ferman