Deep Red (Limited Edition): 4K UHD Review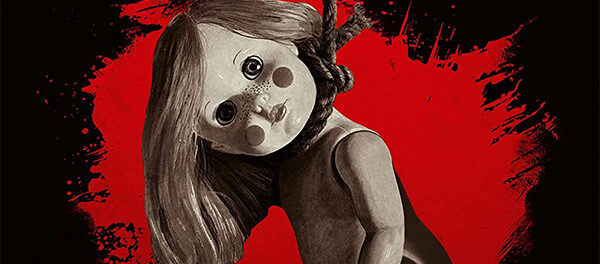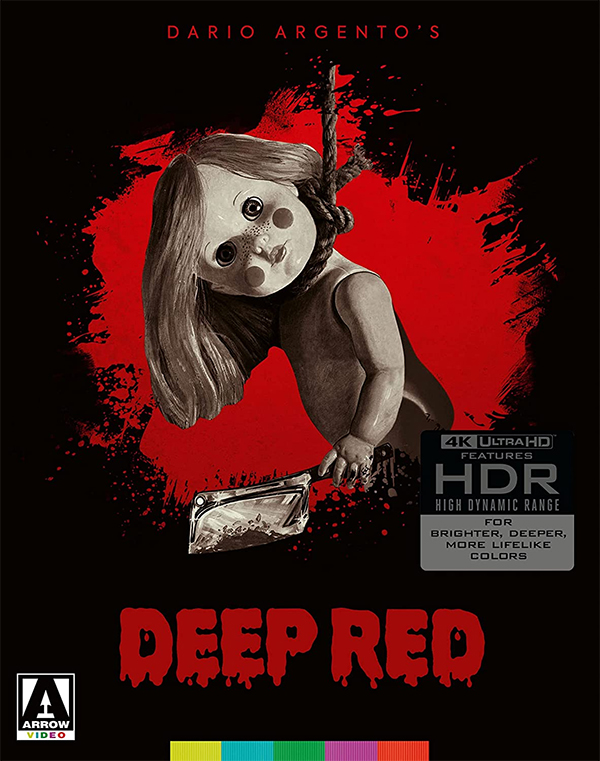 Italian horror has not always been my cup-of-tea. I am a lifelong horror fan in general but I have just never fully connected with the works of such filmmakers as Dario Argento and Lamberto Bava. That-being-said, it doesn't mean I am not able to appreciate many of the artistic elements that go into their films. This past October, 1975's Deep Red made its' way onto 4K UHD, courtesy of Arrow Video. While I have never seen their 1080p Blu-ray release from a few years ago, I will say that the new 4K release looks and sounds spectacular.
After pianist Marcus Daly (David Hammings) witnesses his neighbor, psychic medium Helga Ulmann (Macha Méril) being murdered in her apartment from the street, he runs up the stairs in hopes to catch the killer. He is too late. However, he notices a mysterious figure leaving the building from Helga's window, where her bloody body laid lifeless. Although he is a musician and has no experience solving crimes, Marcus takes it upon himself to try and find out the identity of Helga's killer. He does get some assistance from reporter Gianna Brezzi (Daria Nicolodi) who wants the story.
Out of the various Argento films I have seen, Deep Red might be one of his best. It is a straight-forward murder-mystery but it's easy to see how it has inspired many other films in the genre over the years that followed. The camera work from cinematographer Luigi Kuveiller is truly impressive but one of my absolute favorite things here is the score by Goblin and Giorgio Gaslini. Don't even get my started on that creepy-as-hell mechanical doll sequence that made me think the people from the original Saw film found some inspiration in Deep Red.
Arrow's 2-disk Limited Edition set is a must have for fans of the filmmaker. First off, we are given new 4K restorations of the original 127-minute Italian version and the 105-minute export version of the film. Both versions were taken from the original 35mm negative. They were scanned in 4K and presented in Dolby Vision/ 4K HDR. I decided to view the full Italian version for my review and the restoration is quite lovely. When Marcus and his friend Carlo (Gabriele Lavia) are hanging out at night in front of a diner (moments before Helga's murder), the whole scene looks like a work of art and the 4K presentation makes it look incredible. The location is dark and filled with greys and blacks, but the light coming from within the eatery helps the location look more vibrant. There Is also a ton of blood and in many of the Italian horror films, the blood is a rich red, which also stand's out in the new restoration. The film's title has never seemed more accurate.
While the DTS-HD 5.1 audio doesn't really impress when it comes to dialogue driven moments, the film's score is another matter altogether. This is an impressive release from Arrow. Many of the bonus features have been ported over from the 2018 Blu-ray release, but there are some recent additions as well. The box set also includes a fold-out double-sided poster, six lobby card reproductions and an illustrated collector's booklet. All bonus material details are listed below. Again, if you are a fan of Argento or Deep Red, this release is something that you will without-a-doubt want to include in your collection.
Bonus Materials:
4K ULTRA HD BLU-RAY LIMITED EDITION CONTENTS
New 4K restoration of both the original 127-minute Italian version and the 105-minute export version from the original negative by Arrow Films
4K (2160p) UHD Blu-ray presentations of both versions in Dolby Vision (HDR10 compatible)
Limited edition packaging with reversible sleeve featuring originally and newly commissioned artwork by Obviously Creative
Illustrated collector's booklet featuring writing on the film by Alan Jones and Mikel J. Koven, and a new essay by Rachael Nisbet
Fold-out double-sided poster featuring original and newly commissioned artwork by Obviously Creative
Six double-sided, postcard-sized lobby card reproduction artcards
DISC 1 (4K ULTRA-HD BLU-RAY) – DEEP RED: ORIGINAL VERSION
Restored original lossless mono Italian and English soundtracks*
Optional lossless 5.1 Italian soundtrack
English subtitles for the Italian soundtrack
Optional English subtitles for the deaf and hard of hearing for the English soundtrack
New audio commentary by critics Troy Howarth and Nathaniel Thompson
Archival audio commentary by Argento expert Thomas Rostock
Almost three hours of new interviews with members of the cast and crew
Italian trailer
Arrow Video 2018 trailer
Image galleries
DISC 2 (4K ULTRA-HD BLU-RAY) – DEEP RED: EXPORT VERSION
Restored original lossless mono English soundtrack
Optional English subtitles for the deaf and hard of hearing
Archival introduction to the film by Claudio Simonetti of Goblin
Profondo Giallo – an archival visual essay by Michael Mackenzie featuring an in-depth appreciation of Deep Red, its themes and its legacy
Archival interviews with Dario Argento, Daria Nicolodi, Claudio Simonetti and long-time Argento collaborator Luigi Cozzi
US theatrical trailer
*The English audio track on this original cut has some portions of English audio missing. English audio for these sections was never recorded for these scenes. As such, they are presented with Italian audio, subtitled in English.
By: Marc Ferman