Edge of the Axe (Special Edition): Blu-Ray Review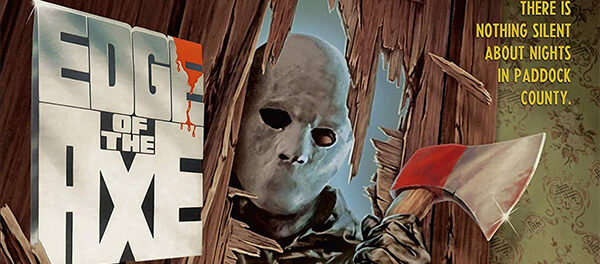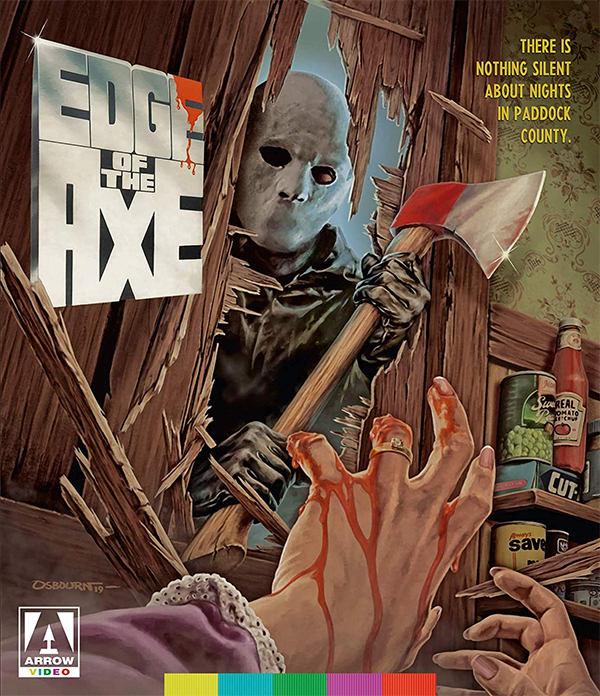 Arriving on Special Edition Blu-ray this week is 1988's, "Edge of the Axe", a co-production between the United States and Spain. Directed by José Ramón Larraz ("Vampyres"), and somewhat inspired by the "Friday the 13th" franchise, this late entry in the 80's slasher genre, is a true hidden gem. Until recently, I had never actually seen this film and fans of slashers should give it a look.
Set in the Northern California mountains, a small-town community finds themselves terrorized by a masked killer with an axe (obviously, it's in the title). The first to get the axe is a woman in a car wash, which is a location I have never seen used for a killing before. Although we have no clue who the victim is at the start of the film, things start to come together during the final ask. Throughout most of "Edge of the Axe", I kept trying to figure out who the killer was behind the mask, and the writers did a great job keeping me guessing. Larraz also gives the film a unique sense of style. Although much of the film was shot around Big Bear Lake in California, it never quite feels like an American film. This helps set "Edge of the Axe" apart.
Arrow Video has delivered a great 2K restoration from the original camera negative and both English and Spanish versions are available. I prefer the English track myself. There are quite a few new bonus features including interviews with actor Barton Faulks and effects and make-up artist Colin Arthur. There is also a collector's booklet included in the first pressing. If you are a fan of "Edge of the Axe" or simply love slashers, you will want to ad this release to your collection.
BONUS MATERIALS
Brand new 2K restoration from the original camera negative
English and Spanish language versions of the feature
Original uncompressed mono audio
Optional English subtitles for the deaf and hard of hearing for the English soundtrack
Newly translated English subtitles for the Spanish soundtrack
Brand new audio commentary with actor Barton Faulks
Brand new audio commentary with The Hysteria Continues
Newly-filmed interview with actor Barton Faulks
The Pain in Spain – a newly-filmed interview with special effects and make-up artist Colin Arthur
Image Gallery
Reversible sleeve featuring original and newly-commissioned artwork by Justin Osbourn
FIRST PRESSING ONLY: Collector's booklet featuring new writing by Amanda Reyes
By: Marc Ferman