Body Parts: Blu-Ray Review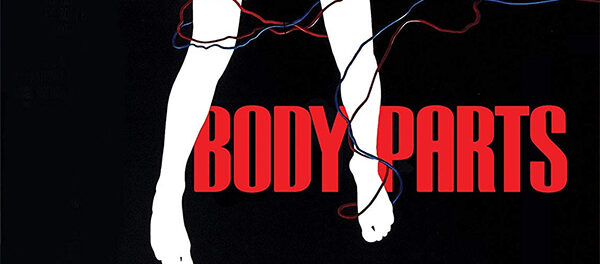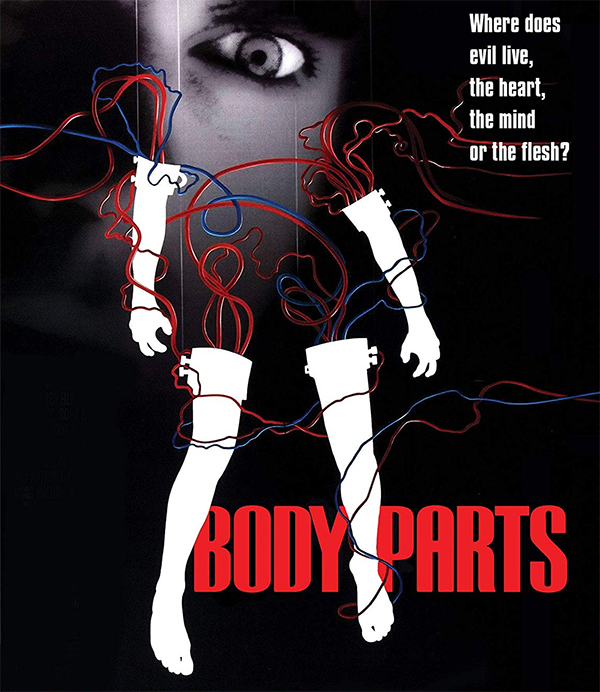 Arriving this week for the first time on Blu-ray is the 1991 horror film, "Body Parts". I remember seeing this on when it was originally released in theaters and thoroughly enjoying it. I also remember the movie had a hard time finding an audience due to real life body parts turning up in an apartment, thanks to Jeffrey Dahmer. This wasn't the first or last time, real life events affected the release of a film, but It's always a shame when art suffers due to the tragedies in the world.
Despite the quick theatrical run, "Body Parts" has earned a cult following over the years. That is why I am pleased that the Eric Red directed film has finally been given a high-def release. Red, who as written great genre films like "The Hitcher", "Near Dark" as-well-as the silly yet fun werewolf flick, "Bad Moon" (which he also directed) always brings a key element to his projects, "FUN". He clearly wants to make sure his audience is having a great time and "Body Parts" is no exception.
The story centers on criminal psychologist Bill Chrushank (Jeff Fahey). After a terrible car accident, Bill receives the first ever human arm transplant from Dr. Agatha Webb (Lindsay Duncan). After some physical therapy, the new arm seems to work just fine. However, Bill does start to experience some strange side effects. Not only is he now having nightmares about killing people, but Bill begins to act out in a more violent manner, which terrifies his wife Karen (Kim Delaney) and his son.  Bill soon discovers that his new arm belonged to serial killer Charley Fletcher (John Walsh)
Bill isn't the only one who received Fletcher's body parts, painter Remo Lacey (Brad Dourif) and basketball player Mark Draper (Peter Murnik) also underwent the transplant.  What none of the men realize is that the nightmares they are having are the least of their troubles.
"Body Parts" is quite bizarre, even more so when we get to the final act, but Fahey totally sells the far-fetched premise in the lead. Just like with "The Lawnmower Man", Fahey can handle weird. The Blu ray looks quite good and comes packed with quite a few new bonus features, including interviews with actors Paul Ben-Victor, Peter murnik, director Eric Red and editor Anthony Redman. The deleted gore footage is also included.  If you are a fan of "Body Parts", I suggest picking this release up. It won't cost you and arm and a leg.
Bonus Features
NEW Audio Commentary With Director Eric Red
NEW I Dare You To Read The Script – An Interview With Director Eric Red
NEW Something Unstoppable – An Interview With Actor Paul Ben-Victor
NEW Molded For Cinema – An Interview With Actor Peter Murnik
NEW That One Hurt – An Interview With Editor Anthony Redman
Deleted Gore Footage With Optional Commentary With Director Eric Red
Theatrical Trailer
TV Spots
Still Gallery
By: Marc Ferman