Very Bad Things: Blu-Ray Review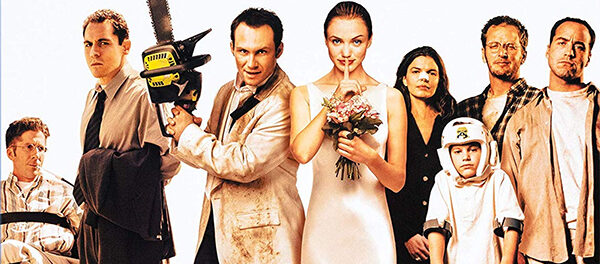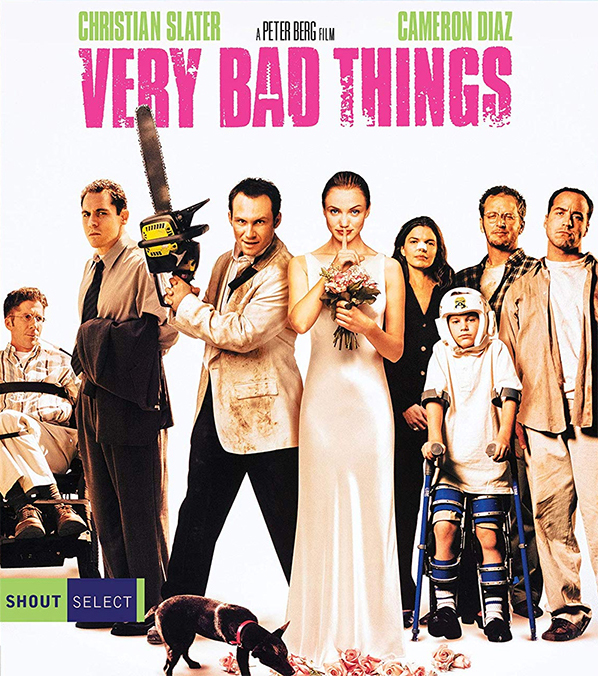 Arriving on Blu-ray for the first time in the US is Peter Berg's directorial debut, "Very Bad Things". This is probably one of the most mean-spirited dark comedies of the 90's, or possibly of all time. Although entertaining, this is a very unpleasant film, featuring very unlikable characters. However, the killer cast which includes Jon Favreau, Christian Slater, Jeremy Piven, Daniel Stern, Leland Orser and Cameron Diaz, plus the frantic energy Berg gives to "Very Bad Things", makes it very difficult to be bored.
For those of you who have never seen "Very Bad Things", Kyle Fisher (Favreau) is about to marry the highly demanding Laura (Diaz). His oddball group of lifelong friends are taking him to Las Vegas for a coked-out bachelor party. Things go terribly wrong when Michael (Piven) accidentally kills the stripper during sex. With Michael's brother Adam (Stern) in a panic, along with Charles (Orser) and Jon, the only one who seems to be able to focus and remain calm is Robert (Slater), thanks to his self impowering lessons he has been taking. Robert convinces his friends to chop up the body (as well as the body of the hotel security Robert killed while discovering the dead hooker) and burying them in the desert. The remainder of "Very Bad Things" focuses on the group digging themselves deeper and deeper into trouble.
As I mentioned before, these are all seriously unlikable characters and the film may not be for everyone. However, the cast revel in the sleaziness of it all and I believe I enjoyed it more now than I did upon its' initial theatrical release. The Blu-ray looks quite good as well. We are treated to new interviews with actors Jeremy Piven and Daniel Stern, as well as a new audio commentary with the hosts of the Critically Acclaimed podcast. If you are a fan of "Very Bad Things" this release is worth picking up.
Bonus Features
NEW Audio Commentary With Film Critics Witney Seibold And William Bibbiani, Hosts Of The Podcast Critically Acclaimed
NEW Interview With Actor Jeremy Piven
NEW Interview With Actor Daniel Stern
Theatrical Trailer
Still Gallery
By: Marc Ferman