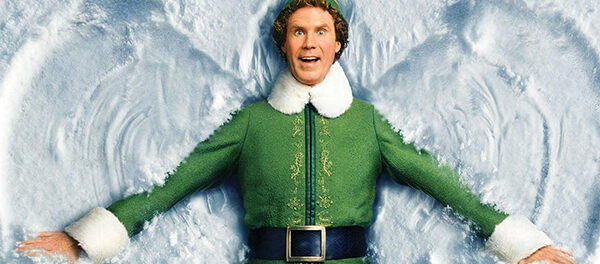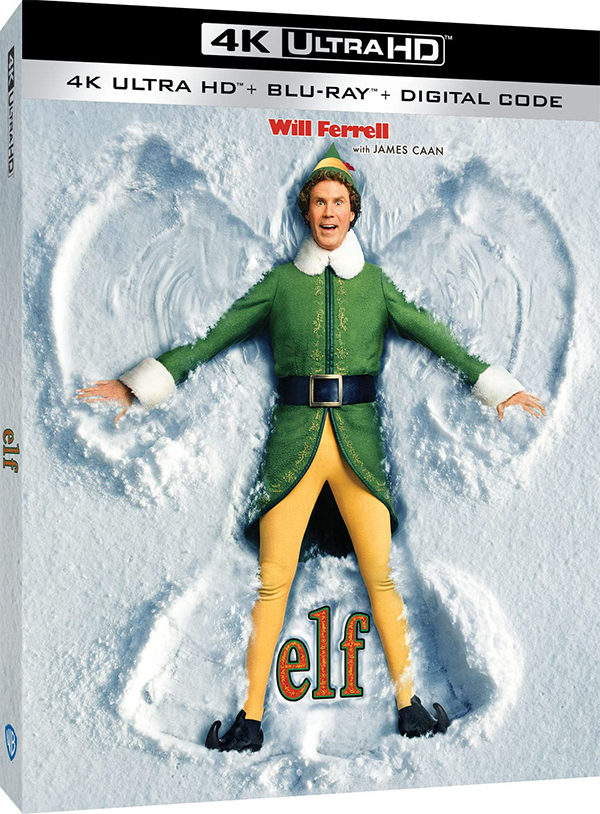 While the 80's and 90's brought us a handful of Christmas classics that people watch every year during the holiday season, there haven't been many over the last two decades that have had the kind of impact as Jon Favreau's 2003 comedy, Elf, which stars Will Ferrell, Zooey Deschanel and James Caan. Earlier this month Warner Bros. released Elf on 4K UHD for the first time.
Buddy (Ferrell) is not like the other elves living in the North Pole with Santa (Edward Asner). That is because as a baby, he climbed into Santa's gift sack at the orphanage without the man in red noticing. When Santa arrived back at the North Pole, Papa Elf (Bob Newhart) decided to adopt the human baby and raise. Buddy always knew he was different than everyone else. For one thing, at six feet, he towered over all the other elves. He was also not as good at making toys. One day Papa Elf finally told Buddy that he was adopted and that his biological father is a man named Walter Hobbs (Caan) and he lives in New York City. Buddy also learns that Walter is on Santa's naughty list.
Determined to meet his dad. Buddy goes on a journey to New York, only to find out that the world is not as sweet and fun as the one he left behind. The joy in Elf mostly comes from Ferrell's child-like performance as Buddy. In the wrong hands, Ferrell's performance could have been grading, but Favreau has build along with writer David Berenbaum have crafted the perfect story to place him in, along with a strong supporting cast. Peter Dinklage has a great scene here as acclaimed writer Miles Finch who Buddy just so happens to mistake for an elf.
Much like with Christmas Vacation, Warner Bros. new 2160p HDR 10 transfer is a huge improvement over the Blu-ray (which also happens to be included in the package). Both the North Pole and New York City locations are vibrant in 4K. This is especially true when it comes to the festive look of the sets. The department store North Pole after Buddy redecorates is a perfect example. The DTS-HD 5.1 Master Audio is perfectly fine with absolutely no complaints. When it comes to bonus features, there is nothing new here. Everything has been ported over from previous releases. Yet, if you know a fan of Elf that has upgraded to 4K, this release makes for a great holiday gift.
4K DISC:
Audio Commentary #1 – A solo track featuring director Jon Favreau.
Audio Commentary #2 – Another solo track featuring actor Will Ferrell.
BLU-RAY DISC:
Audio Commentary #1 – Same as above.
Audio Commentary #2 – Same as above.
Documentaries 9 mostly self-explanatory featurettes with a "Play All" option.
Tag Along with Will Ferrell
Film School for Kids
How They Made the North Pole
Lights, Camera, Puffin!
That's a Wrap…
Kids on Christmas
Deck the Halls
Santa Mania
Christmas in Tinseltown
Fact Track – Pop-up trivia during the main feature
Focus Points – Bite-sized featurettes accessible during the film
Elf Karaoke (3 songs, 4:37 total) – With or without vocals.
Theatrical Trailer (2:30)
Deleted/Alternate Scenes (8 clips, 11:30 total) – With optional director's commentary.
By: Marc Ferman