F9: The Fast Saga – Movie Review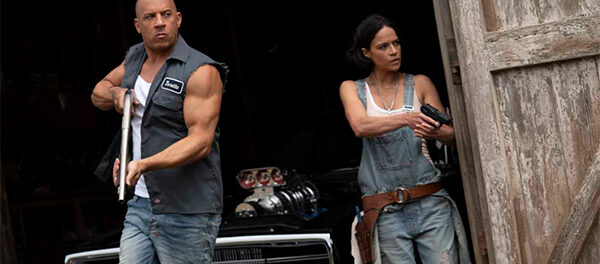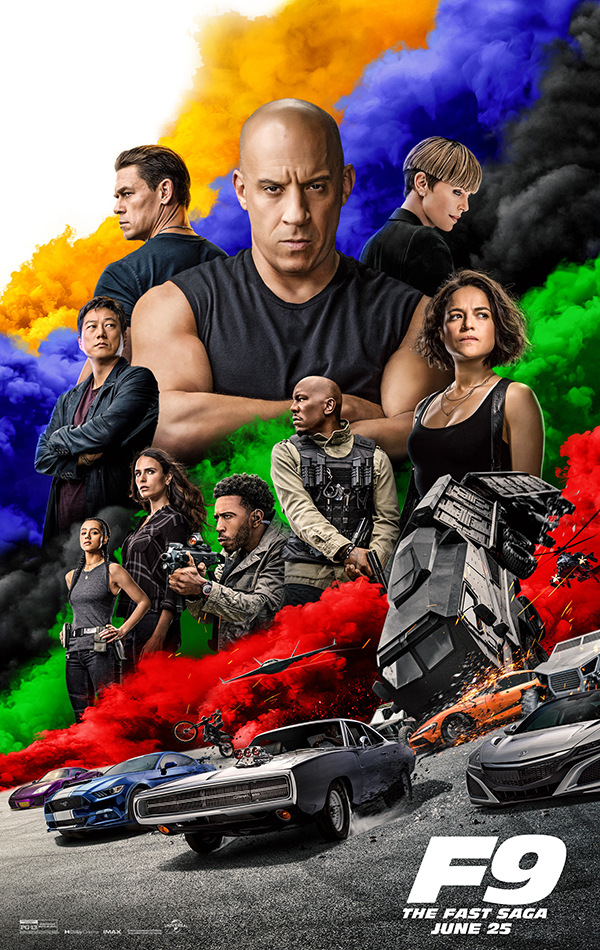 It's been twenty years since the release of The Fast and the Furious. The 2001 action-drama was a pretty simplistic knock-off of Point Break, which followed an undercover cop embedding himself into the world of L.A. street racing in order to take down a group of criminals who happen to be street racers. It's exactly the same plot as Point Break, just switch up surfing for street racing.
Here we are at the ninth instalment of the long running franchise that has managed to become even more successful with each sequel. For a time, each film didn't just surpass the film prior to that in box office returns, but also in sheer enjoyment for its' target audience. However, The Fate of the Furious and F9 have become so convoluted and over-the-top, that the sheer ridiculousness of the storytelling and stunts feel like overkill. Don't get me wrong, I am still a fan of the series, but at this point, I think they should dial it back a little bit and put more focus on the characters. After all, the whole message of the films is supposed to be family. Give us some quality time with these family members before the series eventually wraps up this storyline with a two-part tenth installment.
Not that is makes much difference, but F9 picks up a few years after the events of the previous film. Dm (Vin Diesel) and Letty (Michelle Rodriguez) are now living off the grid in a remote cabin, raising Dom's son Brian. It is a simple and quiet life. The all comes to a halt when Roman (Tyrese Gibson), Tej (Chris 'Ludacris' Bridges), and Ramsey (Nathalie Emmanuel) show up unannounced to inform him that Mr. Nobody (Kurt Russell) went missing after a plane crash, which contained a secret weapon, along with the recently captured Cipher (Charlize Theron). Dom hesitates for about 10 minutes before eventually joining his team on the mission and his sister Mia (Jordana Brewster) tags along as well, leaving her husband Brian home with the kids. I guess that is a respectable way to address where the late Paul Walker's character would be.
It turns out, one of the people involved in the plane crash and disappearance of Cipher and Mr. Nobody is Jakob (John Cena), a spy-turned-bad-guy who just happens to be Dom's younger brother. We are given a flashback to Dom and Jakob as teenagers, and we get to see what caused their falling out and why Dom chose to never speak of him in previous films. Still, this is just one of many developments that make F9 feel like a very expensive soap opera. The other would be the return of Han (Sung Kang) who was killed in Tokyo Drift. Han has always been one of my favorite characters and I was also happy to see his F3's Lucas Black and Shade Moss return as Sean and Twinkie. Still, there is so much going on and so much time is spent going back, to retcon things that don't really help propel the story forward in a meaningful way. Instead, we get a very bloated CGI heavy action film that is missing much of the heart that made the previous entries work so well. Don't even get me started in the fact that two of the characters are actually sent into outer space.  I mean, seriously?
I am still a fan of the franchise because the good still outweighs the bad, but I hope the people working behind the scenes put more love and fun into closing out this saga in the final films, rather than making it a convoluted, bloated mess. It's a story that has spanned two decades and those of us who have stuck around deserve better.
By: Marc Ferman