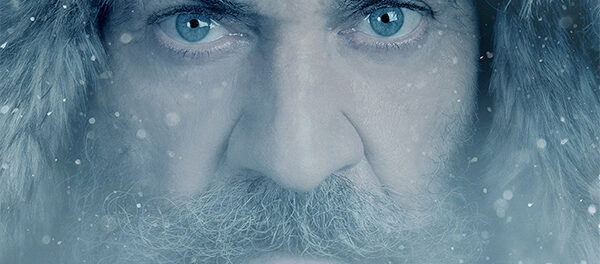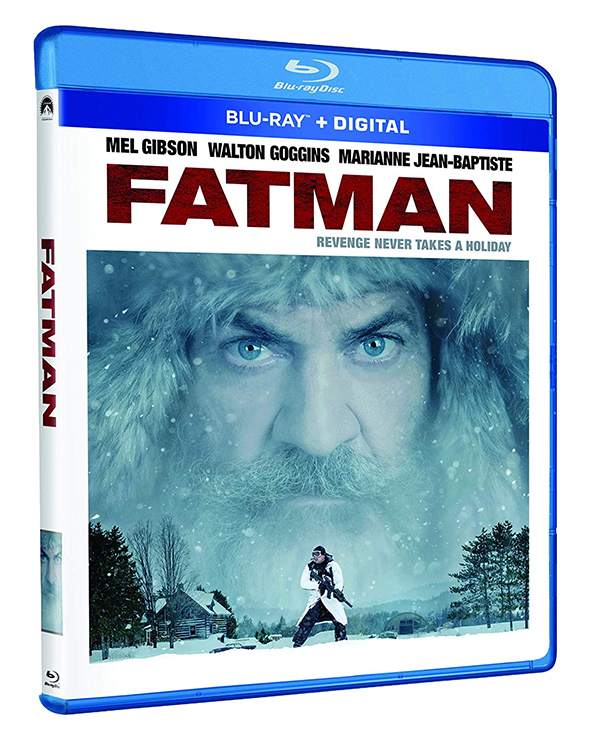 Arriving this week on Blu-ray is writer/director's Eshom and Ian Nelms Christmas-set darkly-comic action feature, Fatman. Although not nearly as funny as it should be, this original take on Santa Claus starring Mel Gibson and Walton Goggins still manages to be entertaining thanks in no-small-part to the film's two leads.
Chris Kringle aka Santa (Gibson) and his wife Ruth (Marianne Jean-Baptiste) have been struggling more and more with each passing Christmas season. With more and more kids being naughty, Chris has been producing and delivering less presents each year. As a result of to the low productivity, the United States government has decided to make a big cut in the Christmas present shop funding. Without proper funding, Chris won't be able to hold onto his large staff of elves, much less feed them.
Despite Chris' reservations, he does agree to a two-month contract producing military components, in-order-to keep getting funding. Needless-to-say, he isn't happy about the military becoming a fixture at his farm in North Peak, Alaska. These tough times have made the jolly fatman a pretty, miserable and often intoxicated individual, but Ruth maintains to be his rock through good and bad times.
Things get much worse for Chris, because Billy (Chance Hurstfield), a spoiled and mean rich kid decides to hire a hitman named Jonathan Miller (Goggins) to take out the Christmas icon. Billy was obviously not happy about the lump of coal he found under the tree, but even Jonathan has his own negative feelings towards Santa Claus.
As I mentioned before, it is the wonderful cast that sells what could have been a dreadfully boring and uninteresting mess. Gibson delivers one of his best performances in nearly a decade. The less talked about last year's Force of Nature, the better.  You would be hard-pressed to find anything Goggins isn't good in and here is no exception. Finally, there is Jean-Baptiste who brings a much-needed level of humanity to the much of the mean-spirited elements of Fatman.  If you like the stars, I recommend checking this one out.
By: Marc Ferman